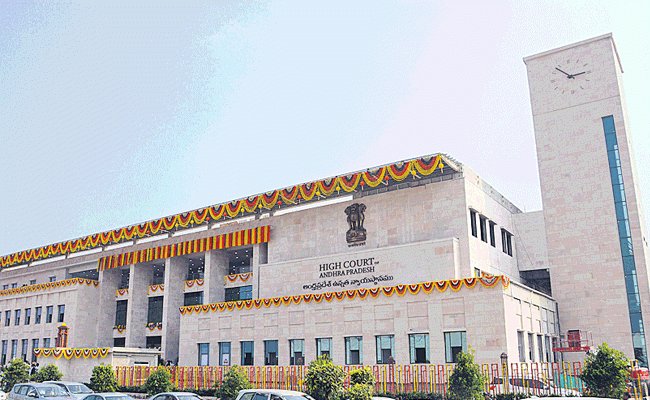 In yet another setback to the Andhra Pradesh government, the state high court on Wednesday upheld an earlier judgement reinstating senior Telugu Desam Party leader and former Union minister P Ashok Gajapathi Raju as the chairman of Maharaja Alak Narayana Society of Arts and Science (MANSAS) Trust in Vizianagaram and Simhachalam Temple Trust Board in Visakhapatnam.
A division bench of the state high court led by chief justice Arup Kumar Goswami struck down the review petition filed by Ashok's niece Sanchaita Gajapathi Raju and the Y S jagan Mohan Reddy government challenging an earlier judgement given by a single judge bench headed by Justice M Venkataramana.
The chief justice bench upheld the single judge bench judgement and ordered that Ashok Gajapathi Raju would continue to be the chairman of the trusts till his life term.
Interestingly, a separate petition filed by Urmila Gajapathi Raju, another niece of Ashok (daughter of his brother Ananda Gajapathi Raju's second wife), opposing his reinstatement is still pending in the high court.
Claiming that she is the rightful legal heir of her father, Urmila requested that she be appointed as the chairperson of the royal trusts.
It may be mentioned that in June this year, the single judge bench of the state high court struck down the GOs issued by the Jagan government in March 2020 appointing Sanchaita Gajapathi Raju as chairperson of Mansas trust and Simhachalam trust board.
Ashok challenged his removal and appointment of Sanchaitha on the grounds that the eldest male member of the Gajapathi family shall head MANSAS Trust and Simhachalam Temple Trust Board.
Justice M Venkata Ramana issued orders striking down the two GOs — one removing Ashok and the other appointing Sanchaiatha — apart from another GO by which the government appointed two others as members of MANSAS Trust.
The court reinstated former Union minister Ashok Gajapathi Raju as chairman of the two trusts.
The trust was set up by PVG Raju in 1958. Anand, elder son of PVG Raju, became the chairman of the trust after the demise of his father.
Ashok took over the reins in 2016 after the death of Anand. In March, 2020, the YSRC government issued GO 72 removing Ashok from the post and appointed Sanchaita in his place.