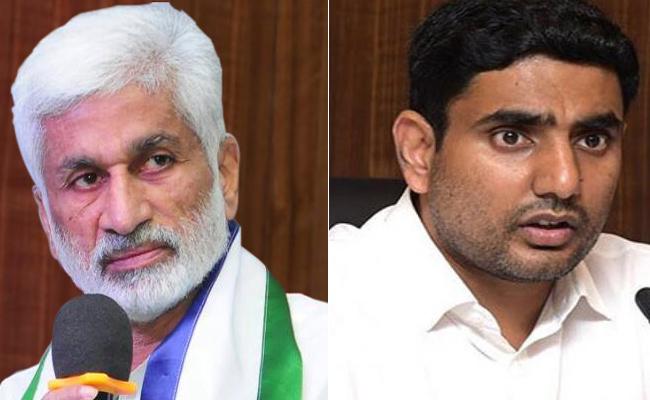 The never-ending fight between the ruling party and opposition party leaders always grabs the attention of the people.
While the ruling party leaders claim everything they do is right, the opposition leaders trying to prove them wrong always. Sometimes the verbal attacks and counter-attacks cross the limits of decency.
If we take the case of Chandrababu's son, former minister Lokesh, and YSR Congress parliamentary party leader Vijaya Sai Reddy, their comments seem to be crossing the levels most of the time, when they are targeting the opponents.
Lokesh always forgets to give respect to the CM of AP, YS Jagan Mohan Reddy. He often calls him a factionist, bonehead in his tweets. This kind of crude language is deplorable when a leader is referring to the honorable CM of the state.
On the other hand, Vijay Sai never minces his words in ridiculing Nara Lokesh. He calls him as Pappu often in his tweets.
This kind of insulting remarks may bring happiness to the followers but it leaves a negative impression on the party they are representing.
The verbal fights, mudslinging on one another are common at the time of elections. But continuing the same even after an year of the elections is unwarranted.
One can criticize the opponents and it can be done in a dignified manner. It should be issue-based criticism rather than attacking the opponents at a personal level.
These personal attacks are sending wrong signals to the people. People are getting irritated with these insulting remarks.
It is better if the leaders focus on burning issues of the state rather than resorting to personal attacks on one another.
If the leaders hold issue-based discussions and debates that would help the state, it would be highly appreciated.
CLICK HERE!! For the In Depth Updates on all the OTT Content