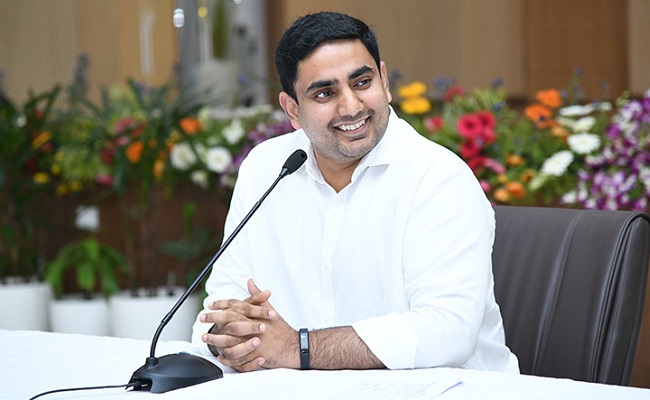 It has been nearly seven years since Telugu Desam Party general secretary and MLC Nara Lokesh came into politics.
He had also worked as state information technology minister during his father N Chandrababu Naidu government.
Being a management graduate from prestigious Stanford University, Lokesh is expected to have keen observation skills and up-to-date general knowledge, let alone having political skills. But it has been proved time and again that he has little ability to learn.
On Monday, Lokesh wrote a letter to state minister for handlooms and textiles demanding that the Andhra Pradesh Government bring pressure on the Central Government to revive the Handlooms Board, the Handicrafts Board and other such bodies for the protection of workers.
Lokesh stressed the need for the State Government to protect the interests of lakhs of weavers and artisans who were dependents on their traditional crafts.
He said on behalf of the TDP, a letter has already been sent to the Central Government for revival of these boards.
He went on to allege that the Jagan government's 'Nethanna Nestham' has miserably failed to solve the problems of the weavers. Unless there was institutional support, the workers would not get justice and their problems would not be solved.
While there is no dispute with the subject he was talking about, one fails to understand whether Lokesh has any knowledge about the composition of the Jagan cabinet.
At present, there is no minister for handlooms and textiles in Andhra Pradesh and Lokesh did not even mention the name of the minister while drafting the letter.
So, whom did Lokesh write the letter to?
"It is unfortunate that somebody who worked as a cabinet minister and is functioning as an MLC should have basic common sense that there is no minister of textiles in the Government of Andhra Pradesh. Even during the TDP regime, there was no minister," a YSRC leader observed.