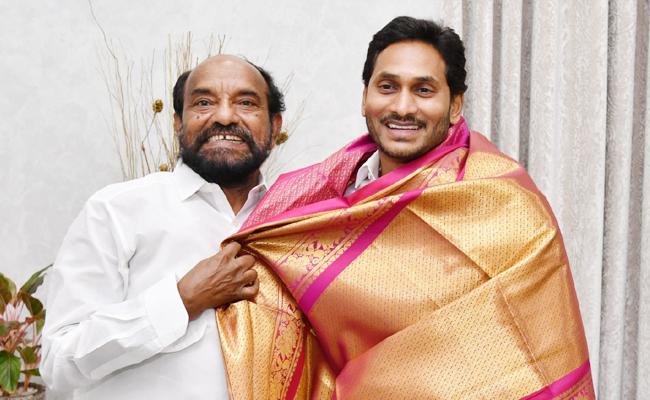 Chief Minister Y S Jagan Mohan Reddy handpicked noted BC leader R Krishnaiah for the Rajya Sabha seat. Krishnaiah is the fourth member for the RS nominees' list and second non-local.
While Jagan's critic find fault with him in picking up a non-local BC leader Krishnaiah for the top slot, the fact remains that Krishnaiah is a known leader in the Telugu states and had been working for the BCs for the past three decades or a little more.
By fielding Krishnaiah to Rajya Sabha, Jagan Mohan Reddy gave lion's share to the BCs in his RS team. The team which will have nine members by June 21, consists of four BCs, which is a record.
The House already has two BCs – Pilli Subhash Chandra Bose and Mopidevi Venkata Ramana. This time, Jagan Mohan Reddy nominated two more BCs – Beeda Masthan Rao and R Krishnaiah – taking the BC count to four.
Keeping these numbers work aside, the selection of Krishnaiah is a political strategy of Jagan Mohan Reddy to use him for the 2024 election.
As he is known and is popular among the BCs, his presence in the state is all set to help Jagan Mohan Reddy in winning the BC votes in the next election.
While every Rajya Sabha seat is a political strategy for every party, this time Krishnaiah too was taken to get best out of him from the crucial 2024 election.
In the next two years, Krishnaiah would be touring the state, holding meetings with the BCs and even addressing election campaigns for the party.
There is no doubt that Krishnaiah is Jagan Mohan Reddy's trump card for the 2024 general election to win the BC votes.
It is to be seen how far it would work in Jagan's favour.