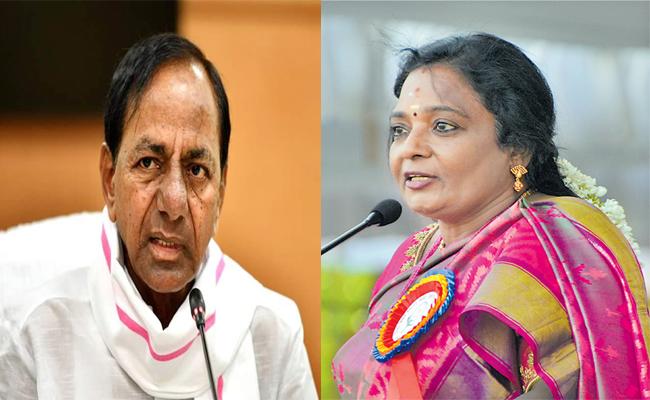 With a Constitutional crisis of sorts emerging due to non-approval of the Telangana state budget by Governor Dr Tamilisai Soundararajan, the state government was forced to enter into some kind of out-of-court settlement with Raj Bhavan.
The Telangana government, which moved a lunch motion petition before the chief justice bench of the state high court on Monday seeking a direction to the Governor to give approval to the budget, withdrew the same within an hour after realising that it is going to backfire on the same.
The high court bench raised a pertinent question as to whether the judiciary can intervene into the powers of the Governor, before taking up the petition.
Senior advocate of Supreme Court Dushyant Dave, who moved the court on behalf of the government, realised that the high court may strike it down.
So, after consulting chief minister K Chandrasekhar Rao and senior officials, he quickly proposed to withdraw the petition.
He told the court the same, saying he would convey to the government to begin the budget session with the address of the Governor.
The state government's counsel also held talks with the Raj Bhavan's counsel Ashok Anand and came to an understanding stating that the assembly session would be held as per the Constitutional norms.
As a result, the Raj Bhavan counsel also informed the court that the Governor would give consent to the budget. The high court closed the case with both the lawyers coming to an out of the court settlement.
Had the Governor not given the consent, it would have led to a Constitutional crisis in the state. So, KCR had to come down a step and come to a settlement with Raj Bhavan. Now, the cabinet has to give approval to the Governor's speech text.
It remains to be seen how the situation would be on the first day of the budget session, scheduled to commence on Friday.