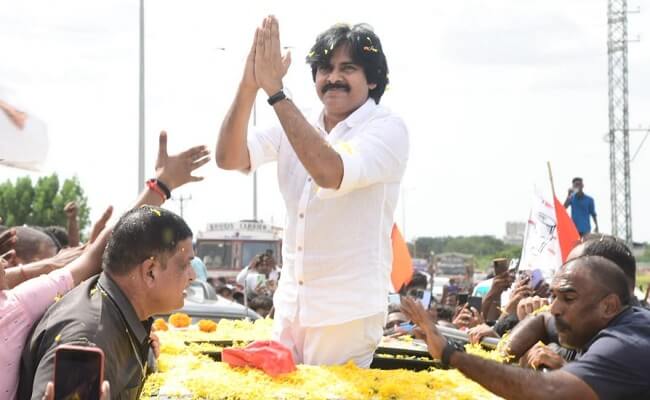 The changing political equations in Andhra Pradesh are said to have landed the ruling YSR Congress party leaders of Kapu community in an embarrassing situation.
The YSR Congress party leadership has apparently realised that if there is a consolidation of Kapu votes in favour of power star and Jana Sena Party president Pawan Kalyan, it would have serious impact on the prospects of the ruling party in the next elections.
Though there might be a division of Kapu votes, if Pawan Kalyan join hands with the Telugu Desam Party headed by former chief minister N Chandrababu Naidu, there is no guarantee that the divided group of Kapus would vote for the YSRC for various reasons.
The denial of five percent reservation for Kapus in the employment and education under Economically Backward Classes quota and the neglect of Kapus in the nominated posts has brought about some gap between the community and the government.
Under these circumstances, the Kapu ministers in Jagan Mohan Reddy government like Botsa Satyanarayana, Ambati Rambabu, Perni Nani and Gudivada Amarnath, besides former minister Kurasala Kanna Babu are under pressure from the party leadership to see that the Kapus rally behind Jagan.
So, these ministers have been consistently attacking Pawan Kalyan for betraying the Kapu community by joining hands with Chandrababu Naidu, whose TDP is a Kamma party which is a traditional rival of the Kapus.
On Sunday, too, within minutes of Pawan going to Naidu for a meeting, the Kapu ministers held a series of press conferences to attack the two leaders.
At the same time, they have started intense lobbying with their community leaders requesting them not to believe in Chandrababu Naidu and fall into his trap.
On Monday, Ambati Rambabu tweeted requesting the Kapu community not to get cheated by Pawan Kalayn, whose objective is to make Naidu the chief minister, but not bring political power to Kapus.
"Kapu brother, don't get cheated by reposing faith in Pawan. Please don't bear the palanquin of Chandrababu Naidu," Ambati tweeted.