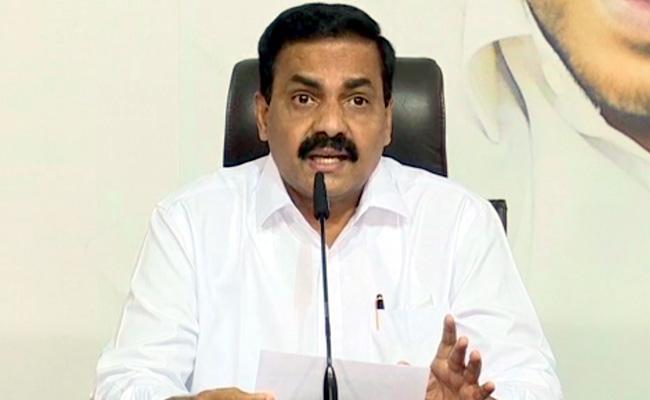 The Y S Jagan Mohan Reddy government in Andhra Pradesh on Tuesday made it clear to the state high court that it has no objection handing over the case of theft of files in Nellore local court to the Central Bureau of Investigation.
Advocate General Subrahmanyam Sriram told the high court that the government was prepared for any kind of investigation including by the CBI.
The high court directed director general of police K V Rajendranath Reddy to report on the progress of the investigation into the case.
It issued notices to CBI Director, the DGP, state agriculture minister Kakani Govardhan Reddy and adjourned the hearing to June 6.
On April 13, unidentified miscreants barged into Nellore fourth additional junior civil judge court and took away some documents and other material related to a case in which agriculture minister Kakani Govardan Reddy is the main accused.
The case pertains to production of alleged forged documents by Kakani against former minister and TDP leader Somireddy Chandramohan Reddy stating that he had amassed wealth abroad.
Somireddy had lodged a complaint with the police alleging false allegations against him and the case was also registered.
A chargesheet was filed stating that the document released by Kakani are said to be forged. It is alleged that the documents related to the case have now been stolen.
The high court took up the PIL based on the report submitted by Nellore District Judge. In his report, the district expressed concerns over the ongoing investigation.
The judge noted that the police did not collect fingerprints and footprints from the room where the theft took place.
Investigation with an independent agency is necessary to bring out facts and the ongoing investigation is not satisfactory.
In the PIL taken up, a high court bench comprising Chief Justice Prashant Kumar Mishra and Justice M Satyanarayana Murthy named 18 persons as respondents that includes chief secretary, principal secretary to home, DGP, CBI director, Nellore collector among others.