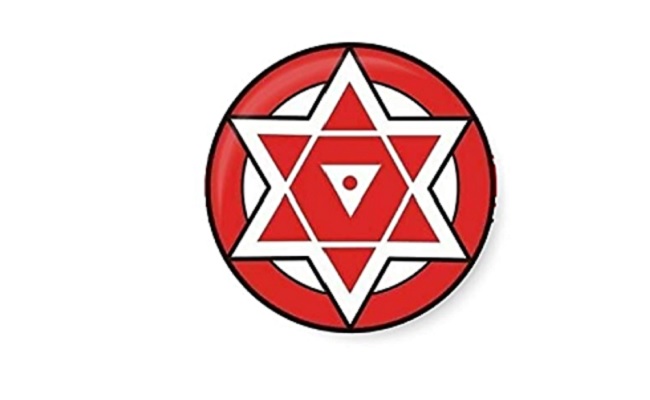 In a big relief to Jana Sena Party headed by power star Pawan Kalyan, the Election Commission of India has declared that it can continue to have "glass tumbler" as the common election symbol in the coming elections.
In a latest communication, the ECI said since Jana Sena Party had contested the previous assembly and Lok Sabha elections in Andhra Pradesh on glass tumbler symbol all over the state, it could get the same symbol again in the next elections.
The Jana Sena Party leaders were a little bit worried about the election symbol as the EC, in its earlier report, included the party in the list of non-recognised political parties, as it failed to fulfil the criterion to get the recognised state party status.
According to the EC rules, a party would get recognition as a state party if it secures at least 6% of the valid vote and win at least 2 seats in the assembly elections or secure at least 8% of the total valid votes in an assembly or a Lok Sabha general election.
However, the Jana Sena Party got only 5.54 percent of votes in 2019 assembly elections and won only one MLA seat. As such, it has not been given the recognised political party status.
Since it is a non-recognised party, it is not eligible for a common election symbol and it has to choose a fresh symbol from the list of free symbols. As such, the glass tumbler has been included in the list of free symbols.
Added to this, in the by-election to Tirupati Lok Sabha seat, the Jana Sena did not contest and yet, the EC allotted glass tumbler symbol to an independent candidate. It does mean, Jana Sena has lost the glass tumbler symbol because of its non-recognised party status.
This was a matter of concern for Pawan Kalyan, as he was of the view that the glass tumbler has gone into the people and it would be difficult for him to choose another symbol and popularise the same.
So, he is understood to have written to the EC to permit Jana Sena to have the glass tumbler as the common election symbol in the next elections and in a big relief to him, the EC obliged his request, using its discretionary powers.
Now that Pawan is planning to go all out in the next elections, the EC decision will definitely give him a lot of strength!