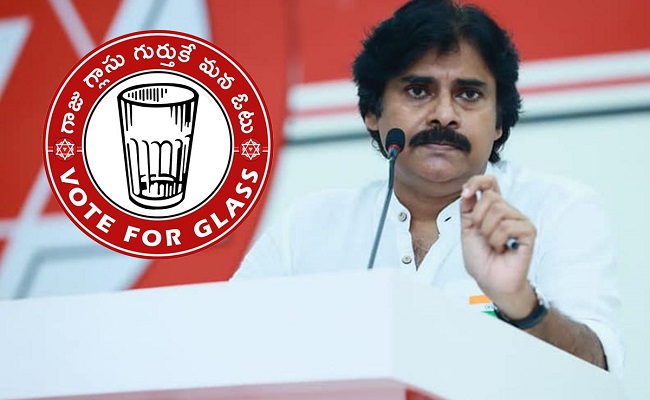 With elections to the Andhra Pradesh state assembly less than a year away, the Jana Sena Party led by power star Pawan Kalyan received a shocker from the Election Commission of India with regard to its election symbol.
The Election Commission has come out with the list of recognised regional political parties across the country along with their symbols.
They include YSR Congress party and Telugu Desam Party in Andhra Pradesh; and Bharat Rashtra Samithi, MIM, TDP and YSRCP in Telangana, based on their performance in the previous elections.
As per the EC list, only these parties have got their election symbols reserved. Along with the list of recognised political parties, the EC also released the list of as many as 193 free symbols. This includes glass tumbler, which was earlier allotted to Jana Sena Party.
Though the glass tumbler was allotted to Jana Sena Party as the common symbol in 2019 Andhra Pradesh elections, this time, it has been included in the list of free symbols. As such, it can be allotted to any independent candidate.
This decision is going to create trouble for the Jana Sena Party. The party has been extensively campaigning the glass tumbler symbol among the electorate for the last five years and if it is allotted to independent candidates, it is going to be a major problem for Pawan Kalyan party.
However, experts say Pawan Kalyan has to make a fresh representation to the EC to allot the glass tumbler symbol exclusively to his party and make it a common symbol for all its candidates. However, the decision is at the discretion of the EC, an analyst said.