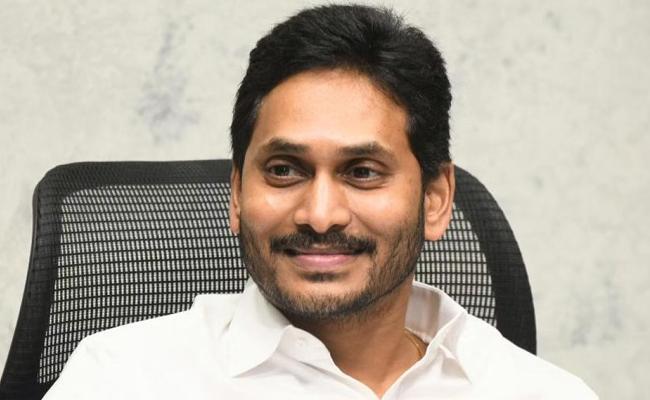 If YSR Congress party president and Andhra Pradesh chief minister Y S Jagan Mohan Reddy has his way, he will conduct the next cabinet meeting at his palatial camp office at Rishikonda in Visakhapatnam in the last week of October.
With Jagan himself announcing that he would be shifting the Chief Minister's Office (CMO) to the port city by October 24, coinciding with Dasara festival and operating from there permanently, the entire state administration has swung into action to make the arrangements for shifting of the CMO to Visakhapatnam.
For the last two days, Chief Secretary K S Jawahar Reddy has been camping in Visakhapatnam to oversee expedition of works pertaining to the CM's camp office at Rishikonda. Several district officials have been assisting to him in chalking out the blue print for the camp office.
Apparently, it will the interim camp office of Jagan, till a new government complex is built after the formation of three capitals officially, depending on the outcome of the Supreme Court judgement.
Since the chief minister alone cannot operate from Visakhapatnam and he needs the assistance of several IAS officials, particularly the General Administration Department, the chief secretary is also identifying suitable office buildings to accommodate the same.
"If the chief minister shifts to Visakhapatnam, all his personal staff, CMO officials, chief secretary Jawahar Reddy and advisors like Sajjala Ramakrishna Reddy and others would also have to be shifted along with him. This would make Tadepalli virtually empty," sources said.
The other department officials would travel to Visakhapatnam twice in a week to attend the review meetings conducted by Jagan. Some others would have to choose the video conference mode to attend the meetings, sources added.
With Jagan shifting to Visakhapatnam, the district administration would also get upgraded to the level of the capital city. A senior IAS officer would be appointed in place of the existing junior officer as the Commissioner of Greater Visakhapatnam Municipal Corporation.
Similarly, Visakhapatnam police commissioner post would be upgraded to that of Additional Director General of Police.
"It would be virtually a capital city, though technically, Amaravati will continue to be the capital till the Supreme Court judgement," sources added.