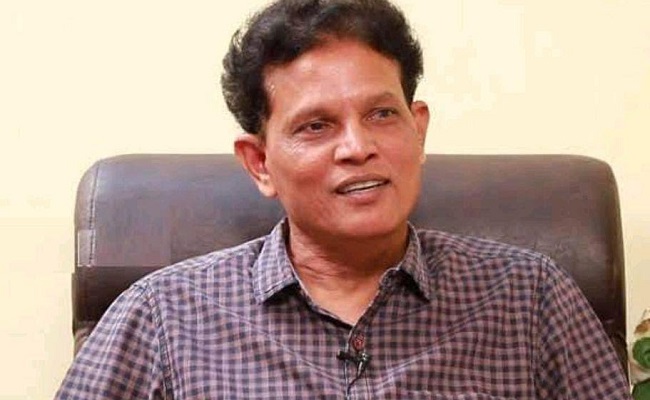 Retired IAS officer Akunuri Murali, who has been the advisor to the Jagan Mohan Reddy government in Andhra Pradesh on education, taking care of the implementation of Nadu-Nedu scheme in schools, is likely to resign from the post, according to reports in a section of media.
Murali, a Dalit IAS officer belonging to Telangana cadre, is believed to be the brain behind the introduction of English medium in all the government schools in Andhra Pradesh and also improvement of infrastructure in the schools.
According to sources, Murali has been under tremendous pressure from political leaders in the implementation of Nadu-Nedu scheme, which involves crores of rupees in building up school infrastructure.
"He is a very strict and upright officer and doesn't tolerate any kind of interference by politicians in his work, Maybe, that is the reason why he is not taking it kindly the lobbying by political leaders in Nadu-Nedu scheme," sources said, adding that that could be the reason for his decision to quit the post.
There is also a talk that Murali, these days, is quite busy with his social justice campaign in Telangana and has been addressing a series of meetings.
"Maybe, he also wants to dedicate his full time to this campaign and hence has resigned," another source said.
Murali, who served in various positions in the Telangana government, had taken voluntary retirement from service in July 2019, in protest against the discriminatory attitude of the state government headed by chief minister K Chandrasekhar Rao against Dalits.
Within a couple of months, Murali was inducted into the Andhra Pradesh government as an advisor by chief minister Y S Jagan Mohan Reddy in the education sector.
Like all the other advisors, he has been doing his work silently and effectively, sources said.