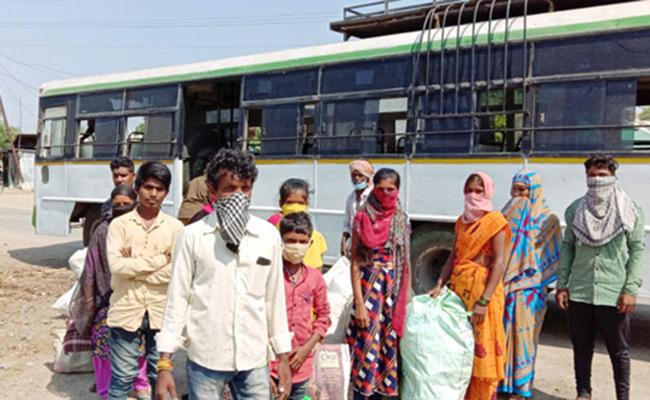 YSR Congress party president and Andhra Pradesh chief minister Y S Jagan Mohan Reddy appears to be too magnanimous towards migrant workers belonging to the other states, who are held up in Andhra Pradesh due to lockdown.
According to an official release from the CMO, Jagan ordered that each migrant worker returning to his native state would be given Rs 500 towards incidental expenditure.
"The chief minister instructed the officials to be kind and generous with the migrant workers and extend support by all means. Each worker be given Rs 500 apart from their travel expenses and food," the CMO release said.
Jagan also announced a similar package for the migrant workers from AP stranded in other states. In case if any state has not come forward to send the migrant workers belonging to AP, then the State government should take the initiative to bring back those stranded, he said.
About 1.5 lakh people would be landing in the state from various destinations and screening should be done at the airport itself and they would be categorized as per the guidelines of the Covid-19 pandemic.
The migrant workers and other foreign returnees are expected to land at Vijayawada, Visakhapatnam and Tirupati airports.
In regard to the transportation of interstate migrant workers, so far 1000 people have arrived from Thane and are undergoing tests in Guntakal. As part of the precautionary measures, nine checkpoints are set up at border points.