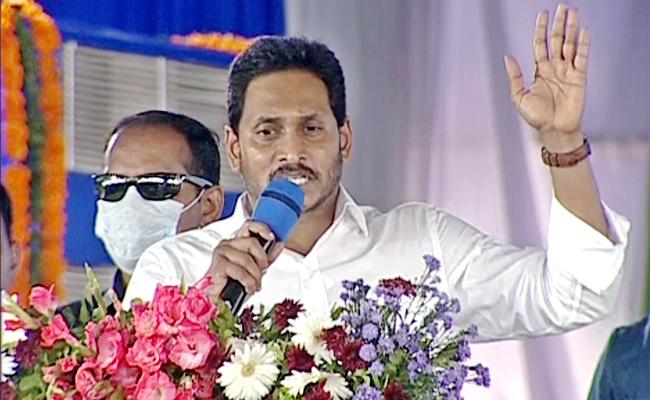 Andhra Pradesh chief minister Y S Jagan Mohan Reddy is said to have made up his mind to ignore Jana Sena chief Pawan Kalyan at his public meetings.
He will not make comments on Pawan Kalyan at the public meetings, except for referring to him as a member of the yellow team.
Sources say that Jagan Mohan Reddy has received feedback from his close team members advising him not to target Pawan Kalyan too much.
The feedback suggests that continued and repeated focus on Pawan Kalyan would antagonize the Kapus in the party.
It is said that the Kapus in the party feel uncomfortable whenever Jagan Mohan Reddy criticizes Pawan.
Repeated criticism of Pawan would lead to discomfort among the Kapu voters in the party, which the chief minister does not want at this point in time.
The second point is that Pawan Kalyan is not worth mentioning in every public meeting, along with Chandrababu Naidu.
The chief minister has also been advised by his close associates to focus only on Chandrababu Naidu and the yellow media.
The public meeting at Machilipatnam on Monday was an indication of this decision by the chief minister.
Jagan Mohan Reddy did not focus on criticizing Pawan Kalyan at the Machilipatnam meeting. He only made a reference to the Jana Sena chief.