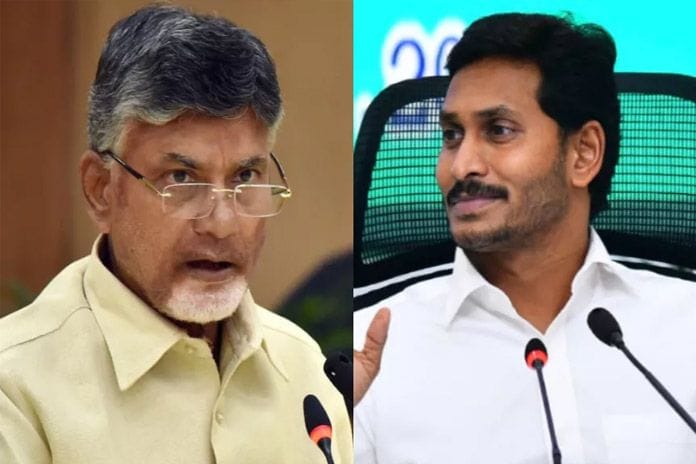 Contrary to the traditional assumption that there would be anti-establishment sentiment among the people against any chief minister within a year of his party coming to power, YSRCP president Jagan continues to be the hot favourite of the people of Andhra Pradesh.
This was revealed in a survey conducted by popular election survey agency VDPA Associates, which had predicted two-thirds majority for the YSRC in 2019 assembly elections in the state.
Notwithstanding the controversial decisions taken by the Jagan in the last one year, a slew of welfare schemes launched by him benefitting lakhs of people, the village secretariat system and effective implementation of Corona fetched him tremendous goodwill among the people.
The survey was conducted among 68 per cent of people in rural areas and 32 per cent in urban areas. While 51 per cent of the respondents were women, the remaining were men.
In the last one year, YSRC managed to increase its voting per centage from 49.95 per cent to 52.97 per cent (an increase of 3.02 per cent).
However, the Telugu Desam Party, too, managed to increase its voting share marginally by 0.89 per cent to 40.06 per cent, indicating that it is still the best opposition party in the state.
While Bharatiya Janata Party also got its voting share increased from 0.84 per cent to 2.20 per cent (an increase by 1.36 per cent), Jana Sena lost its voting share by nearly two per cent.
Apparently, the decision of Jagan to shift the administrative capital from Amaravati to Visakhapatnam resulted in a sharp rise in voting share for YSRC in north coastal Andhra – ranging from 47 to 53 per cent.
The TDP, which could get considerable vote share in Srikakulam, Vizianagaram and Visakhapatnam in the last elections, lost its vote bank considerably due to the stand taken by the party on Amaravati.
And 53.40 per cent of the respondents want Jagan to continue as the chief minister, while 40.60 per cent want Naidu to come back as CM.
Interestingly, only 3.90 per cent want Pawan to be the CM, while BJP leaders Daggubati Purandeshwari and Kanna Lakshminarayana are the other preferred leaders for just one per cent of the respondents.
Interestingly, an overwhelming 59 per cent of the people feel that the TDP has been an effective opposition to YSRC.
Only eight per cent of the people say BJP is an effective opposition and four per cent voted for Jana Sena. Around 28 per cent of the people are still undecided.