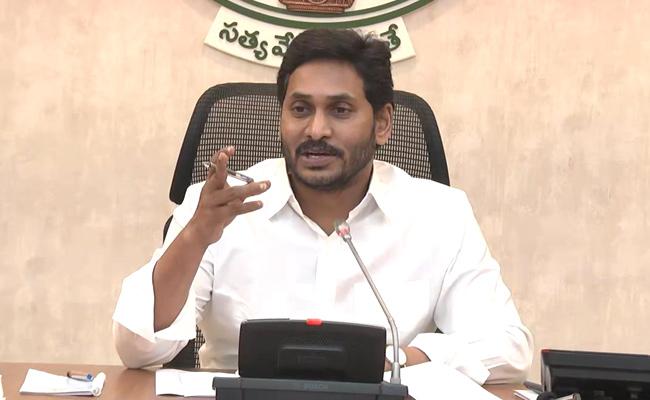 The Y S Jagan Mohan Reddy government in Andhra Pradesh is learnt to have decided to withdraw its own names given to the centrally-sponsored schemes, following strong objections from the Centre and petitions filed in the courts.
It is not a new phenomenon that the state government has been giving its own names to the central schemes, because part of the money is shared by the state government, which is also an implementing authority.
During the Telugu Desam Party government, too, several Central schemes were named after NTR or Chandrababu Naidu to give an impression that they were their own schemes.
After parting ways with the TDP, the BJP leaders alleged that Naidu was rebranding central schemes and claiming them as his own.
Now, the same thing has happened during the Jagan Mohan Reddy government. Several schemes such as Jagananna Thodu, Jagananna Palu, Jagananna Goru Mudda, YSR Sampoorna Poshana etc. are actually central schemes with the Centre bearing 80 percent of the cost.
Though the BJP leaders initially remained silent, they have now stared raising a lot of hue and cry over denying credit to the Centre.
Initially the crop investment scheme was named as YSR Bharosa, but later it was changed as YSR Bharosa-PM Kisan, after instructions from the Centre.
Similarly, BJP state president Somu Veerraju raised objections over the naming of weaker section housing colonies as Jagananna Colonies, as the Centre is funding major part of the housing scheme.
"The Centre is funding Rs 1.80 lakh per house while the state is spending just Rs 30,000," he said.
The BJP leaders also raised objection over re-naming of PM Street Vendors AtmaNirbhar Nidhi (PM SVANidhi) scheme as 'Jagananna Todu', claiming that the state government would bear the full interest on the loans.
Now, a BJP supporter filed a public interest litigation (PIL) in the state high court questioning the renaming of central schemes after Jagan and YSR.
The petitioner alleged that the Jagan government was garnering political mileage from the central schemes.
As a result, on Monday, state finance secretary K V V Satyanarayana issued a circular asking the authorities to retain the names of central government for the central schemes, instead of giving them the state government names.