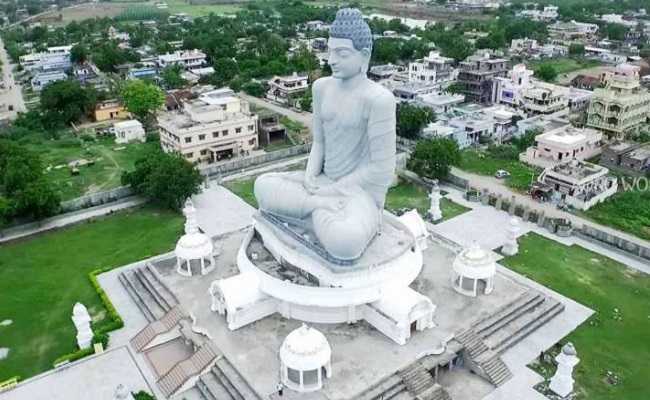 At last, the Y S Jagan Mohan Reddy government has started releasing payment of annuity to the farmers of Amaravati, which was due to be paid to them by May 1 every year, for the lands surrendered by them for the construction of the capital city.
Even as the state high court is slated to take up final hearing of a petition filed by a farmer on Wednesday, the Andhra Pradesh Capital Region Development Authority (APCRDA) is learnt to have started disbursing the amount of nearly Rs 276 crore into the accounts of the farmers.
In the last hearing, the high court gave two weeks' time for the government to make the payments and it warned the government against violating the agreement between APCRDA and the farmers.
In all 24,000 farmers have started receiving their annuity payments along with interest from Monday. The APCRDA is expected to complete the process by Tuesday and report the same to the state high court on Wednesday.
As per the agreement signed with the APCRDA in 2015, each farmer has to be paid yearly amount of Rs 30,000 per acre for drylands to Rs 50,000 per acre for wetlands for a period of 10 years.
Besides, landless poor who were working as agriculture labourer in the surrendered lands have to be paid Rs 2,500 per month.
The annuity was supposed to be paid in May every year as per the agreement between the farmers and erstwhile Andhra Pradesh Capital Region Development Authority (APCRDA).
Last year, the Jagan government released Rs 195 crore towards payment of annuity to farmers of Amaravati, a day after they moved the high court. This time, too, they are expecting that the government would act quickly.
In 2020, too, the annuity payment was not done till August and the farmers had to move the high court to get their payment, besides staging dharna at the APCRDA office.