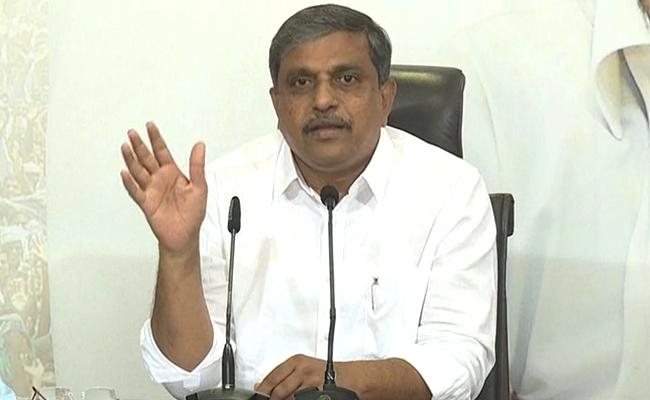 The reports in a section of media that more than Rs 800 crore went "missing" from the bank accounts of over 90,000 employees of the Andhra Pradesh government created a ruckus in the state.
The Telugu Desam Party jumped into action without losing time and alleged that the Jagan Mohan Reddy government has withdrawn the money and siphoned it off for other purposes.
The amount was "withdrawn illegally" after it was credited into the General Provident Fund accounts of the employees, it alleged.
Though Special Chief Secretary (finance) S S Rawat clarified that the DA arrears amount was "erroneously" credited into the GPF accounts of the employees "due to a technical glitch," the TDP continued to target the Jagan government.
Rawat said in a statement that the DA arrears were credited even though the bills were not cleared.
"As per Treasury rules, all bills which remain pending as on March 31 every year shall be cancelled by the treasury officer concerned. Due to the cancellation of unpaid DA arrear bills, the adjustment amounts that were erroneously credited to the GPF accounts were also reversed by the system software," he said.
The government employees' associations, too, called the "illegal withdrawal" not only unconstitutional but also criminal.
Leaders of AP Joint Action Committee and AP Joint Action Committee Amaravati met the Special Chief Secretary here today and sought a clarification.
Senior YSR Congress party leader and state government advisor (public affairs) Sajjala Ramakrishna Reddy said it was unfortunate that TDP led by N Chandrababu Naidu was trying to politicise even a technical glitch.
"How can any government siphon off Rs 800 crore belonging to employees and evade payment to them? Does Naidu think the state government is a Margadarshi Chit Fund company, which diverted the public money?" he asked.
Sajjala alleged that Naidu was spreading canards against the Jagan government just because he was not in power.
"Can any government escape after diverting the employees' money? Whoever is in power, it cannot resort to such cheap tricks. One can understand if it is a private company. But this is a government," he said.