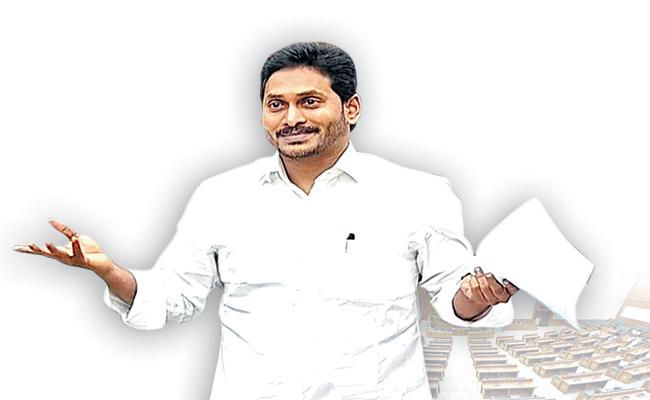 Decks have been cleared for the launch of YSR Congress party president and chief minister Y S Jagan Mohan Reddy's flagship programme – Navaratnalu-Pedalandariki Illu – on Friday, coinciding with Christmas and Vaikuntha Ekadasi.
The efforts of some forces to get the programme stayed by moving the high court turned futile with the high court refusing to grant stay on the distribution of house sites.
The high court has already indicated that nothing could stop the government from distributing house sites for the poor, except in those areas where cases are pending disposal in the court.
Jagan, who is presently in Kadapa, will fly from Kadapa to Rajahmundry and from there, he would go Komaragiri layout of U Kothapalli mandal in Pithapuram constituency in East Godavari district, where he launches the house sites distribution programme.
The launching programme will be done simultaneously in different districts by respective district ministers. The house sites' distribution will continue across the state in the next 15 days, benefitting over 30 lakh families.
At the same time, the government will also commence the construction of 15.60 lakh houses in the first phase. In addition to these, the government will also distribute sale agreements for 2.60 lakh TIDCO houses.