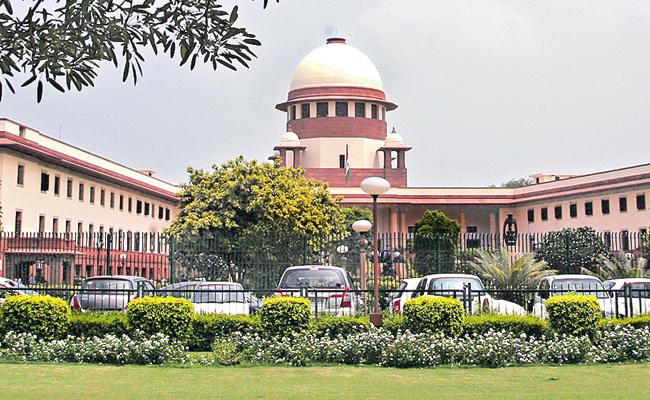 The Supreme Court on Monday gave a nod to the Andhra Pradesh police to go ahead with the conduct of investigation into the fire mishap in Hotel Swarna Palace in Vijayawada on August 9, which claimed 10 lives of Covid-19 patients.
The SC issued the orders on a special leave petition filed by the state government challenging the last month's interim orders of the state high court stalling further investigation into the fire mishap into the hotel which was engaged by Ramesh Hospitals as Covid Care Centre.
The Supreme Court set aside the high court orders staying the further investigation into the case. It said the state government could go ahead with the investigation without any issues and bring the culprits to book.
However, the apex court ruled that the police should not arrest Dr Pothineni Ramesh Chowdary, the CEO of the hospital.
"The investigation can go on without taking Ramesh into custody. At the same time, Ramesh also should cooperate with the police in the investigation process," the court said.
Earlier last month, the state high court had stayed the arrest of Dr Ramesh and Seetharama Mohana Rao, chairman of the hospital. Both Ramesh and Rammohan Rao had been absconding since the fire mishap.
The high court asked the government advocate whether the authorities had made district collector, Vijayawada sub-collector and district medical and health officer responsible for the tragedy as they had granted the permissions for running of the Covid Care Centre in the hotel.
In the first week of September, the high court also granted bail to the three executives of Ramesh Hospitals who were arrested in connection with the Hotel Swarna Palace fire mishap.
The three executives were – Dr Kodali Rajagopal Rao, chief operating officer of Ramesh Hospital, Dr Kurapati Sudershan, general manager and Pallabothu Venkatesh, coordinating manager of the hospital at Swarna Palace Hotel which was engaged by Ramesh Hospital as the Covid Care Centre.
The three executives were arrested on the same day of the accident by the Governorpet police who had registered a criminal case, following a complaint from Vijayawada Central tehsildar (block revenue official) Jayasri.