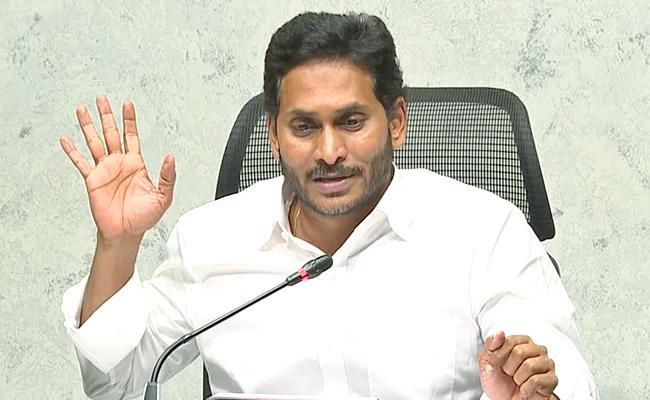 YSR Congress party president and Andhra Pradesh chief minister Y S Jagan Mohan Reddy has blown the conch for the next assembly elections, though they are still more than one-and-a-half years away.
And he has commenced the battle straightaway from Kuppam, the constituency of his arch rival, Telugu Desam Party president N Chandrababu Naidu.
He is of the view that if the YSRC can conquer Kuppam, it can conquer the entire state without any problem.
As part of the chalking out election strategies across the state, Jagan has decided to hold a series of meetings with the party leaders and cadre belonging to all the constituencies.
He proposed to have meetings with the party functionaries of at least 15 assembly constituencies every month, starting Thursday. And he chose Kuppam as the first constituency to chalk out his poll strategies.
In his meeting with the party leaders and cadres from Kuppam on Thursday, Jagan declared that Kuppam was as important for him as his own constituency Pulivendula in Kadapa.
"Hereafter, our complete attention will be on Kuppam. We shall develop the constituency in such a way that the people will not entertain the TDP anymore. We have already developed Kuppam much more in the last three years than what Naidu had done in several decades," he said.
Jagan announced release of Rs 65 crore for various developmental works in Kuppam.
"We will stand by the party in Kuppam by all means. Our objective of winning 175 out of 175 seats will have to begin from Kuppam," he said.
The YSRC chief has already finalised K R J Bharat, son of late K Chandramouli, retired IAS officer who contested against Naidu in the last two elections from Kuppam.
Bharat has been doing excellent work for the party in the constituency and played a major role in the party's victory in the local body and municipal elections.
While appreciating Bharat, Jagan said the young leader, who had done tremendous work in the local body elections, should show the same spirit in the assembly elections as well.
"If he wins Kuppam seat by defeating Naidu, I will make him a cabinet minister," he announced.