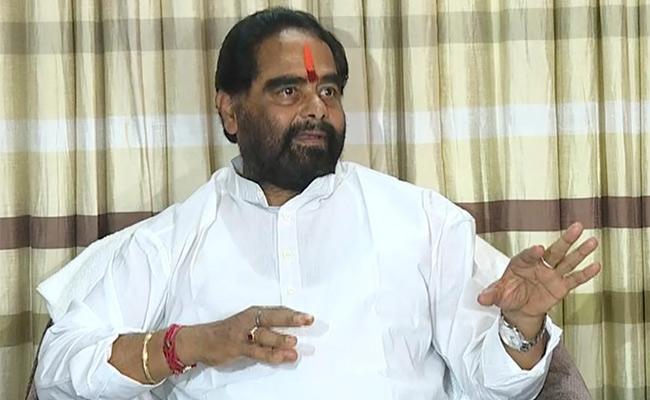 Senior YSR Congress party leader and state assembly speaker Tammineni Sitaram on Friday described the ongoing two-day Mahanadu, the biennial conclave of the Telugu Desam Party at Ongone, as "Vallakadu" (graveyard).
Speaking at a meeting held at Visakhapatnam as part of Samajika Nyaya Bheri of the ministers of the Jagan Mohan Reddy cabinet, the Speaker said the TDP's chapter was closed and there was no point in holding meetings now.
"What the TDP is doing at Ongole is not Mahanadu, but Vallakadu. That party is dead and the people were performing last rites for it," Tammineni said.
Stating that the opposition parties were getting trampled under the wheels of Jagan's juggernaut, the Speaker said there were no takers for TDP president N Chandrababu Naidu among the people now.
"He has the dubious history of throwing his own party's election manifesto into the dustbin. He has insulted the Dalits in the state," he alleged.
Tammineni claimed that chief minister Y S Jagan Mohan Reddy had given top priority to the weaker sections in the state, which no other chief minister in any part of the country had done.
"Unable to tolerate the growing support from weaker sections, the opposition parties were fomenting troubles in Andhra," he said.
Condemning the burning of a Dalit minister's house at Amalapuram, Tammineni demanded whether the opposition parties were supporting or opposing the naming of Konaseema after Dr B R Ambedkar.
"During the Gadapa Gadapaku government programme, the people are extending support to the YSRC," he claimed.
Home minister Taneti Vanitha said the TDP and Jana Sena workers were behind the Amalapuram incident.
"Majority of those who were arrested in the Amalapuram incident belonged to the TDP and Jana Sena Party," she pointed out.