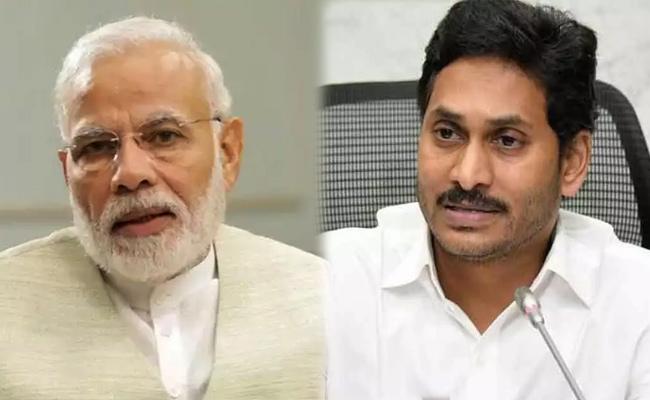 Y S Jagan Mohan Reddy is presently facing several challenges – one, of overcoming the legal hurdles in the formation of three capitals for the state and second, wiping out the TDP completely by sending its president N Chandrababu Naidu and his son Lokesh behind the bars.
There is also another challenge for the from the state Bharatiya Janata Party which is desperately trying to replace the TDP as the main opposition by whipping up religious passions in the state.
So, what is the best way to overcome these challenges?
According to analysts, it is time for the YSRC to join the Narendra Modi-led National Democratic Alliance government at the Centre, as it would be a win-win situation for both the sides.
"While Modi also needs the support of new alliance partners like YSRC, in case Shiromani Akali Dal walks out of the NDA, the YSRC also needs the support of the NDA government to implement its agenda including formation of three capitals, implementation of welfare schemes, attracting new investments to the state and also to decimate the TDP," an analyst said.
In the recent past, the YSRC has openly extended its support to the Modi government in various issues. In fact, it has displayed more loyalty to Modi than any other NDA partner.
"May be Jagan's visit to New Delhi may throw up this discussion between the BJP and the YSRC. Since a minister of Akali Dal has quit the NDA government, the YSRC candidate might fill up the vacancy. Joining the NDA government will also help the state fetch more benefits in the long run," the analyst observed.
If YSRC joins the NDA government, it will also silence the BJP at the state level. Since the TDP has anyway become weak, there will be virtually no opposition to the Jagan government at least for another 10 years, the analyst said.
Is It Time For YSRC To Join NDA?

— greatandhra (@greatandhranews) September 22, 2020
Click Here for Latest Direct-to-OTT Releases (List Updates Daily)