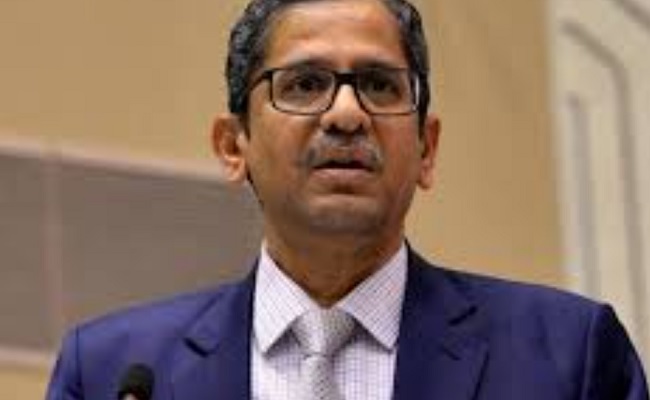 The letter written by YSRCP president and Andhra Pradesh CM Y S Jagan Mohan Reddy to Chief Justice of India S A Bobde making certain allegations against Justice N.V. Ramana has created differences among the Supreme Court lawyers.
Though Supreme Court Bar Association (SCBA) claimed to have adopted a "unanimous" resolution on October 16 "strongly condemning" Jagan for making public the letter written to CJI, some of the association members, including its own president, strongly opposed the resolution.
SCBA resolution signed by honorary secretary Rohit Pandey felt that such action by constitutional functionaries are opposed to conventions, causing serious inroads impacting the independence of the judiciary as enshrined in the Constitution of India.
According to a report carried by The Wire, SCBA president, Dushyant Dave strongly dissented from the resolution. Stating that he strongly opposed the resolution in principle, he said truth would emerge only after inquiry.
"We have no idea about the truthfulness or otherwise of Jagan's allegations. At this stage, we would be pre-empting the inquiry. I am sure at the end of inquiry truth will emerge and if allegations are found false, SC must initiate contempt proceedings against the CM. Today, it is premature to pass the resolution much less the kind you all propose," Dave said.
He pointed out that judiciary was one institution which was completely opaque and no action was ever taken against erring Judges.
"The Supreme Court is also not open and transparent. There are many disquieting developments taking place in the court daily and yet no voice is raised," he said.
The Wire quoted a senior lawyer Sriram Panchu saying that the onus is now on CJI Bobde "to evolve a fair and transparent process which enables Justice Ramana to clear his name; brotherly absolution and Pandora's boxes will cause damage to both man and institution."
Click Here for Latest Direct-to-OTT Releases (List Updates Daily)