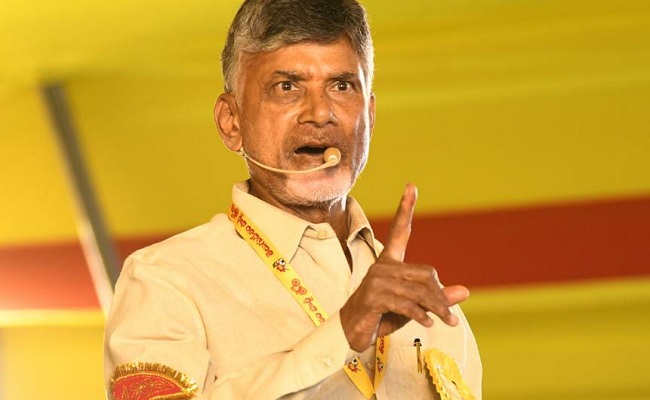 Who built modern Cyberabad? Who built flyovers in Hyderabad? Who was responsible for the construction of Shamshabad international airport? Who designed the concept of outer ring road?
Well, ask Telugu Desam Party president and former Andhra Pradesh chief minister N Chandrababu Naidu.
He will claim credit for everything of the above and more. If you ask further, he would even claim that he had introduced computer education in Andhra Pradesh.
On Saturday, Naidu went even a step further and said it was because of him that people of entire India have mobile phones in their hands now.
"The youth of this country are now obsessed with mobile phones. They should remember that it was the weapon that I had given them," he said,
The TDP chief said when there were no mobile phones in the country, he had played instrumental role in bringing reforms in electronics.
"I convinced then Prime Minister Atal Behari Vajpayee and brought deregulation in the system. That led to the mobile phone revolution in the country," he said.
In a lighter vein, Naidu said: "Today, men can survive without wives and women without husbands. But nobody can survive without mobile phones in their hands. Now it is time people should make the best use of the mobile phones to campaign against the Jagan government," he said.
He said though a section of media would not report what he said, the social media would definitely carry it.
"Social media has become powerful. Don't be afraid of the false cases being foisted by the Jagan government. I will come to your defence. We shall launch a campaign against the government to reach our goal," he asserted.
He went on to claim that he had given permanent jobs like those of police and teachers, while Jagan had given volunteer jobs.
"Who brought Kia Motors to AP? Who developed Hyderabad?" he asked.