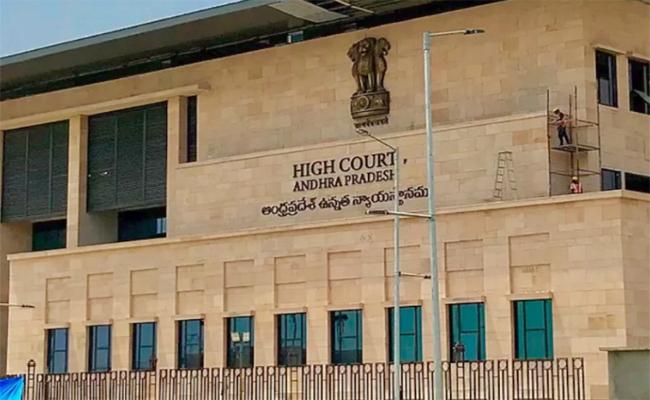 The attempts of the YSR Congress party government led by chief minister Y S Jagan Mohan Reddy to distribute house sites to over 54,000 landless poor in Amaravati capital region hit yet another road block on Friday.
The Andhra Pradesh high court has suspended for four weeks the government orders on making changes in the masterplan of Amaravati enabling the AP Capital Region Development Authority (APCRDA) to allot lands to the revenue department for distribution of houses sites.
Acting on a petition filed by farmers of Amaravati, the high court gave the interim orders suspending the gazette notification after hearing the arguments from both the farmers and the government. The court deferred the case to June 17.
The farmers argued that if the APCRDA had to make changes in the master plan of Amaravati as per Section 41 of the CRDA Act, it has to take the consent from the local bodies and village committees.
They said the method being followed by the government to allot lands was completely in violation of the Act.
The government had earlier issued the orders, authorising the APCRDA to allot land to the revenue department, which will be construed as an applicant as per the Amaravati Land Allotment Regulations, 2017.
The government asked the APCRDA to relax the operation of any of its rules treating it as a special case.
It also asked the APCRDA to make due changes in the master plan as per laid down procedures within the Act. In the meantime, the government will challenge the high court orders in the Supreme Court.
Jagan proposed to acquire 1,251 acres belonging to six villages falling under Amaravati capital region, which was originally planned to be developed into a world-class capital city and proposed to distribute the same among 54,000 landless poor from Vijayawada municipal corporation, Tadepalli, Mangalagiri, Duggirala and Pedakakani areas.
Each family will be allotted one cent (nearly 50 square yards). The house site patta would be given in the name of woman beneficiary of the house. The CRDA will take up development of the layout, clearly demarcating the plots.
The government order was challenged by one of the farmers of Amaravati, who contended that the government cannot misuse the land given by them for construction of the capital city. The land was given to the government not for weaker section housing programme, they argued.