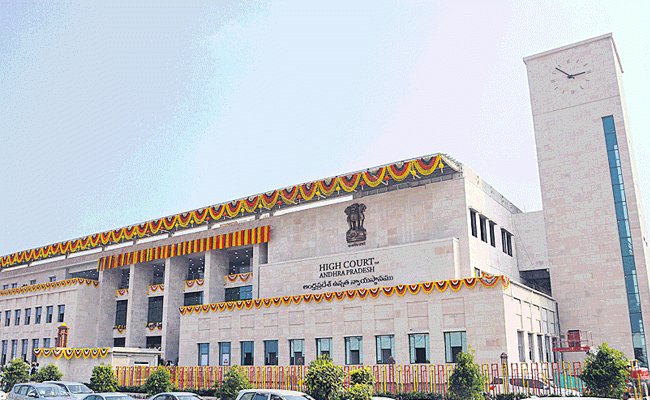 After a long time, the Y S Jagan Mohan Reddy government in Andhra Pradesh, got a victory in the legal battle on Tuesday, when a division bench of the state high court gave the green signal to its flagship scheme – Navaratnalu-Pedalandiriki illu.
The high court dismissed the judgement of the single judge bench comprising Justice M Satyanarayana Murthy on October 8 stating that no constructions be taken up in the plots allotted to the poor as part of the scheme.
A division bench of the high court headed by chief justice Prashant Kumar Mishra took up a petition filed by the state government challenging the single judge bench's verdict.
However, the petitioners who questioned the government's orders withdrew their petition, as they were already allotted house sites. Earlier, these petitioners did not inform the court about the allotment of house sites.
The government brought this to the notice of the court and said all the eligible people, who are left uncovered under the scheme would also be allotted plots within three months of their application.
The Central government, which also impleaded in the case, told the court that the petitioners could not understand the objectives of the PM Awas Yojana.
The court, which agreed with the arguments of the state and the central governments, dismissed the single judge bench orders. It said the cases would stand closed.
It may be mentioned that on October 8, Justice Satyanarayana Murthy set aside various guidelines issued by the state government to allot house sites to the poor people and stalled the implementation of the scheme.
Though the judge appreciated the spirit of the scheme of giving house sites to 25 lakh families, he observed it cannot infringe the personal right of any citizen. One Podili Siva Murali and 128 others had moved the high court after they were denied allotment of house sites under the scheme.
The judge also found fault with the government for deciding to allot house sites only to women which he said was discriminatory. He objected to the guidelines for issuance of conveyance deeds instead of D-form pattas.