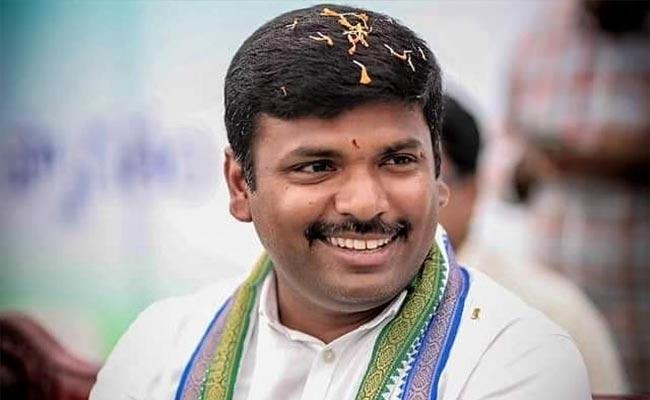 YSR Congress party leader and Andhra Pradesh industries minister Gudivada Amarnath is one of the many loud-mouth leaders in the party.
He is known for his sharp and incisive criticism against the opposition leaders and is one of the staunch loyalists of chief minister Y S Jagan Mohan Reddy.
When leaders like Amarnath get into some responsible position, they should learn to speak carefully, lest they would fall into trouble. They should not drag issues just for the sake of politicking and if they know that they are making mistake, they should silently give it up.
But Amarnath has not learnt this lesson. Because of his loose tongue, he has fallen into the trap of Jana Sena Party workers, who are now attacking him left, right and centre on the social media.
Being a YSRC leader, Amarnath has been attacking Jana Sena Party president and power star Pawan Kalyan. There is nothing wrong in it. Obviously, he had to face the reverse attack from Jana Sena workers and Pawan followers.
One of them questioned Amarnath as to why he had taken a photograph with Pawan Kalyan in the past, if he thought the power star was a worthless fellow.
Amaranth must be aware that he had indeed met Pawan and posed for a photograph with him in the past. He should have replied saying he was fan of Pawan as an actor but he would hate him as politician and a critic of Jagan.
That would have closed the chapter. But instead, Amarnath launched a counter attack on Jana Sena saying that he being a popular leader, many people would come to him and pose for photographs.
"So, Pawan also might have come to me and taken a picture with me," he said, in a sarcastic way. He even pointed out that Pawan had stood beside him with folded hands.
Within no time, Jana Sena Party workers made a mincemeat of Amarnath's comments. This being a digital era, it did not take much time for Pawan fans to dig out the history of who met whom and when they posed for picture.
It revealed that Amarnath himself had gone to Pawan Kalyan and posed for a picture. The photograph also has many others apart from Amarnath and that exposed his bluff.
The Jana Sena workers did not stop with it. They also brought out an old video of Amarnath making a speech on some dais, where he openly declared that he was a great fan of megastar and a staunch follower of Power Star.
In any case, this is not a big slugfest. It only shows that people who are in political positions should avoid making controversial comments; and if they do, they should have the knack of covering it up quickly, instead of dragging them.
One hopes Amarnath will be careful in his comments at least now.