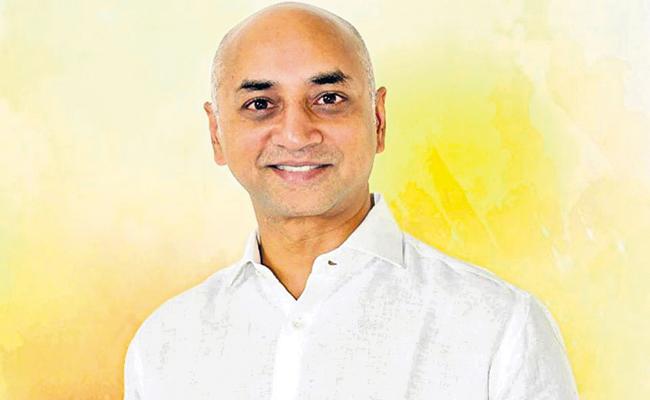 It has been quite some time since Telugu Desam Party MP from Guntur Galla Jayadev was seen in action in the party.
Even when the party was in crisis following the defeat in the local body elections, Galla was nowhere to be seen.
When the YSR Congress party members allegedly used abusive language against TDP president and former chief minister N Chandrababu Naidu and his family members, everybody in the party condemned it in strongest terms.
There were wild reactions from the party leaders and cadre when Naidu broke down before the media. But there was no reaction from Galla. Even after the high court judgement on Amaravati, there was no reaction from him.
He has also not been attending the parliamentary party meetings being convened by Naidu from time to time to discuss crucial issues of the party. Though a rebel leader like Kesineni attended these meetings, Galla abstained.
Apparently, there were apprehensions that Galla Jayadev was forced to remain silent after the Jagan government's continued witch-hunt on his Amara Raja group of companies. His family issued a statement saying it would not get into controversies at all.
But for the last few days, Jayadev appears to be back in action. Though he is not meeting Naidu, he is speaking in the party line.
A couple of days ago, he spoke in Lok Sabha in favour of Amaravati and requested that the AP Reorgansiation Act be amended declaring Amaravati as the only capital of Andhra Pradesh.
On Tuesday, too, Galla Jayadev spoke highly in favour of the TDP and its founder N T Rama Rao in Lok Sabha. He said the TDP was founded with the slogan of self-respect and an objective of doing justice to the weaker sections.
He also demanded that the Centre announce Bharat Ratna for NTR, who founded the TDP and upheld the self-respect for the party.
He reminded that the award would be appropriate at a time when the party was celebrating 40 years of its foundation.