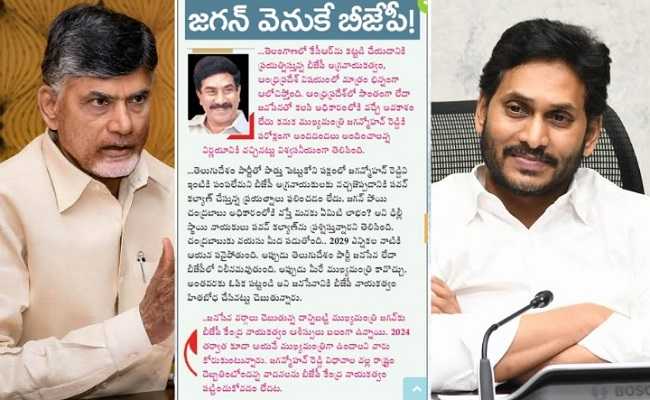 Politics are dynamic and not static. They keep changing according to the times, needs, leaders, places and many other things.
TDP chief Chandrababu Naidu is the one leader who understood this and kept on changing allies from time to time, that suited his requirements.
He aligned with the BJP, broke alliance, aligned again, broke the alliance over the years and either alliance or the pact was all for his benefit.
Now, there is leadership change in the BJP, who thinks on his lines or rather even more opportunistic.
There are no Advanis and Vajpayees in today's BJP to take things easy. They are Modis and Shahs who are paying back to their foes.
These leaders have tasted Naidu's friendship and then hostility too in the last ten years. They realised that friendship with Naidu was not so tasty but the hostility was too bitter to swallow.
It took three years for the TDP and its friendly media to realise that Modi and Shah are different.
They are not ready for another round of alliance with Naidu. They are going all out to finish Naidu.
While KCR had finished Naidu in Telangana, the BJP leaders are going all out to finish Naidu in Andhra Pradesh.
As BJP alone can't finish this task, they have taken Y S Jagan Mohan Reddy's help as the saying goes – enemy's enemy is a friend.
There is no threat to the BJP from Jagan Mohan Reddy as he is ready to give and has been giving all his strength to the BJP in Delhi, as and when required.
They have placed their gun on the shoulders of Jagan in 2019 and have been firing at Naidu since then. The gun will remain on the shoulders of Jagan till 2029.
Having realised this, it is better the TDP and its media change the strategy. Be it in 2019 or 2024, the TDP in AP fights Jagan who is armed with BJP missile.