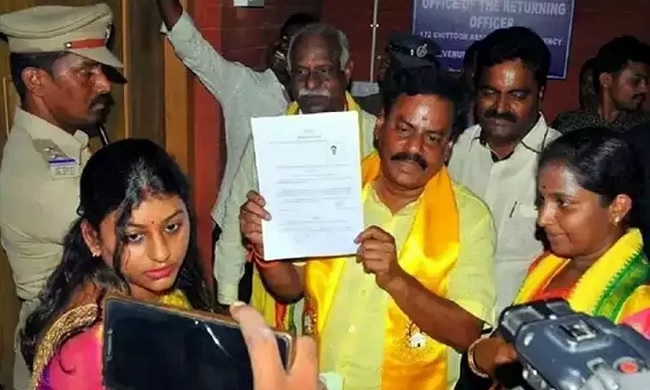 In yet another shock to Telugu Desam Party president and former Andhra Pradesh chief minister N Chandrababu Naidu in his own Chittoor district, former MLA A S Manohar suddenly announced his resignation from the party.
Manohar, who had also been the in-charge of the party in Chittoor assembly constituency all these days, had been actively participating in the party programmes, including the recent Mahanadu.
But on Thursday, he sprang a surprise by sending his resignation letter to Naidu.
He announced that he would keep away from politics for some time and later take a call on which party he would join.
Needless to say, Manohar has been eying the YSR Congress party, ever since he lost the assembly elections in 2019. He might take a plunge into the ruling party very shortly.
Manohar had been associated with the TDP for quite a long time since 1994.
He was the party convenor in Chittoor town and lost the assembly elections from Chittoor in the hands of Congress leader C K Babu in 1994.
Later, he became the Chittoor municipal chairman, but lost to Babu again in 1999 assembly elections. However, he managed to win the assembly elections in 2004, but the TDP lost power then.
Subsequently, he joined the YSR Congress party in 2013, but was not given the party ticket in 2014. He returned to the TDP again before 2019 elections, but lost the elections again.