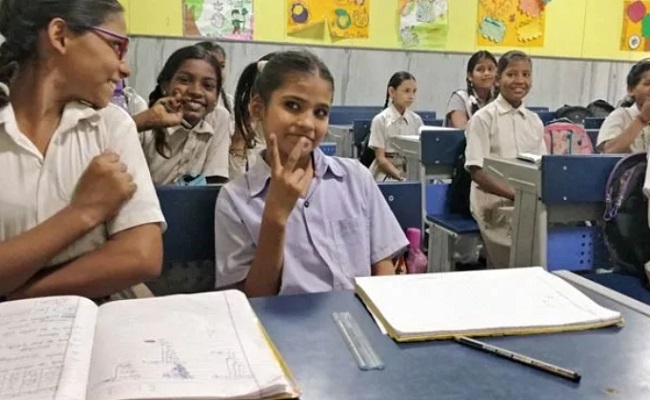 It looks like YSRC party president and Andhra Pradesh CM Y S Jagan Mohan Reddy's ambitious plan of introducing English medium in all the government schools from the primary school level is still struggling to cross the legal hurdles.
The Supreme Court, which is hearing the special leave petition filed by the Jagan government challenging the high court's order stalling the English medium order, appears to be not in agreement with the decision.
Supreme Court chief justice S A Bobde, who heard the state government's petition on Tuesday, did not agree with the argument of the government's counsel that English medium would improve the educational standards of the poor students.
Arguing on behalf of the state government, senior advocate Vishwanathan said a survey conducted by the state council of higher education has revealed that 96 per cent of the parents of children attending the government schools wanted their children to study in the English medium.
However, Justice Bobde said a decision could not be taken based on the statistics and surveys.
"In many other countries, teaching in mother tongue has been going on at the school level. Apart from English, the students should be taught in their mother tongue compulsorily," he said.
Stating that learning the subject in mother tongue at the primary school level is a must for all the students, the chief justice said if the foundation is strong, a student can learn any subject easily. He deferred the case to next week for further hearing.
Though the SC chief justice did not pass any final order, going by his comments, it is evident that it is not so easy for the Jagan government to get a favourable order on English medium.
One has to wait and see what further arguments the government will put forth to win the case.