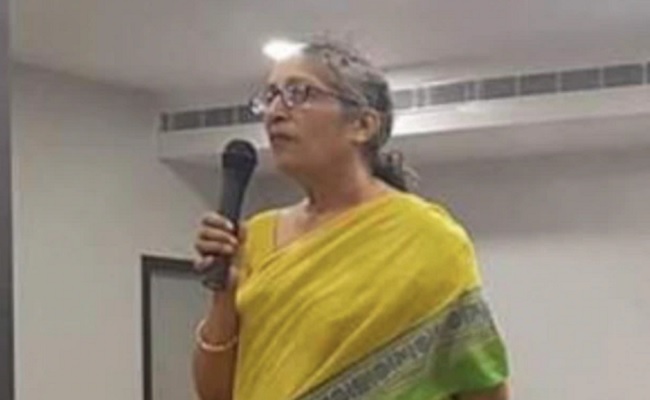 As a Telugu Desam Party worker or a supporter, Ranganayakamma posted hate messages against Andhra Pradesh Government.
Eenadu daily has given so much importance to the news of CID questioning Ranganayakamma and it is quite surprising.
By not even mentioning her as a TDP fan, Eenadu took so much care and proved again that its stand will not change and it will continue the mudslinging on Jagan.
By giving a headline of Ranganayakamma that she has only expressed the public opinion, Eenadu hailed her as if she has done a great thing.
The question is whether Eenadu has done the same thing in the past?
Eenadu didn't write a single word when several social media activists or YCP supporters were arrested by police and they have taken them from Hyderabad in Chandrababu's rule. Eenadu was silent then but it has shown its real face now.
Everybody is observing that it is giving utmost importance to the news of the AC room protests of TDP leaders rather than the news of 'Government's allotment of 900 crores to industries', 'Full salaries will be paid to the employees for the month of May'.
An interesting thing in the news is that Ranganayakamma gave an intelligent answer to CID. Probably it may be the suggestion of lawyers.
She said that her intention is not to post hate messages against the government but she just wanted to convey people's opinions.
She said she didn't know it is wrong to post such messages. She said that Amma Vodi programme is misused.
She said she just wanted to convey, some people are doing wrong things though the government is doing good.
The reason behind Eenadu intentionally projecting her as an elderly woman can be understood by everybody.