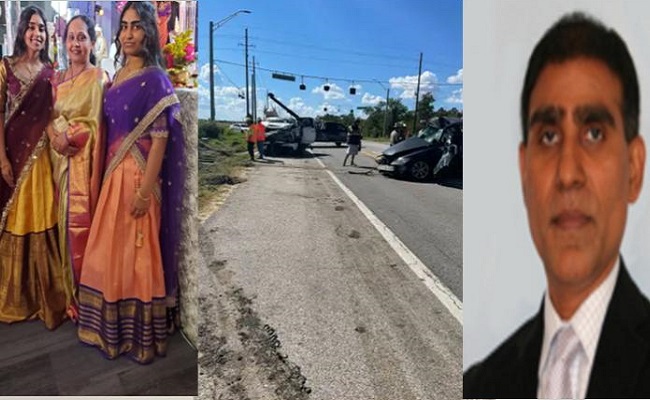 Dr Kodali Nagendra Srinivas, the member of TANA Directors' Board who lives in Huston lost his wife and both the daughters in a road accident in Waller County.
Fox26 reported, "According to Texas DPS Sgt. Standifer, the driver of a Lexus, was heading southbound, while the driver of a Chevrolet Silverado was going east on 2920. The Chevy driver T-boned the Lexus, we're told, but it's unclear what caused the crash".
Kodali's eldest daughter is doing her MBBS. His wife and younger daughter went to bring her home for the Dasara vacation.
While they were returning, a pickup truck hit the car badly and all three died on the spot.
Though some attempts were made to take one of the daughters to hospital, it was declared that she also died at the time of the accident.
TANA extended condolences to Dr Kodali.