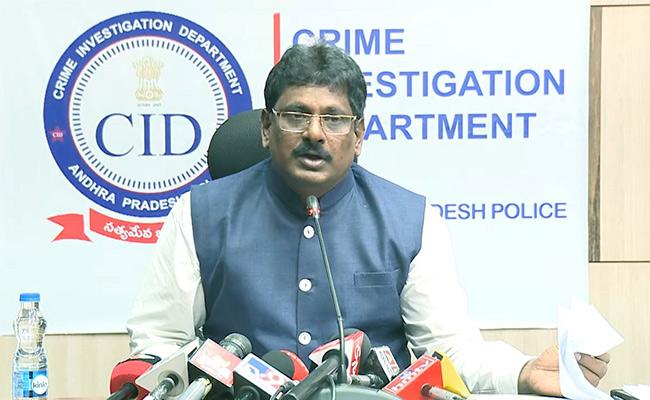 The latest announcement by the Crime Investigation Department of the Andha Pradesh police that they have declared 'war' on social media 'trolls' in the state, will definitely go a long way in curbing the ugly political slugfest on social media in the form of trolling, posting ugly messages and morphing of pictures of political rivals.
It will send a tough message to all those who resort to abuse and post disparaging content on the judiciary, chief minister, political leaders, their families and others.
"The CID has declared war on social media abuse… Even in the field of social media, the CID has resolved to bring some discipline, policing and legal accountability," said CID additional director general N Sanjay said.
Sanjay said the department will deal sternly with the people behind abusive content and noted that action on them will be more severe than before.
So far so good. But it appears the CID has chosen to target only the trolling and cyberbullying by the Telugu Desam Party and Jana Sena Party mostly, while ignoring similar postings by the YSR Congress party social media activists.
Sanjay said the CID has put a tab on select social media accounts belonging to opposition parties and got some of their posts deleted as well.
He said that in 2022, the department prevailed upon social media companies to delete as many as 1,450 inappropriate posts, and that the number stands at 2,164 thus far in 2023.
He further said that 202 abusive social media accounts are being monitored and 2,972 cyber bully sheets have been opened against the online abusers.
But he did not utter a word about the abusive postings by the YSRCP social media workers against judiciary in general and certain judges in particular in 2021, which led to the intervention of the high court to order a CBI probe against them.
The CBI has slowed down the investigation subsequently and nobody knows what happened to the cases.
Even now, the YSRCP social media workers continue to post abusive comments against the TDP and Jana Sena Party workers. Despite complaints from them, the cops have not taken any action against them.
So, if the CID is transparent in its policy, it should also book cases against the YSRCP social media workers. After all, one needs the system to be clean – not just one side, but on all sides.
Healthy criticism on social media is the need of the hour!