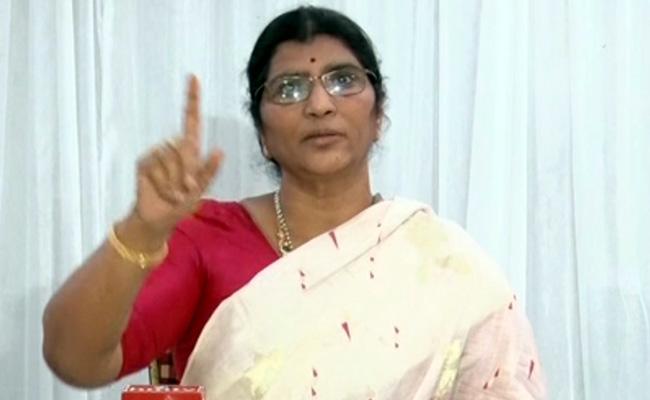 Late NTR's widow N Lakshmi Parvathi had made an open appeal to the NTR family members to come out of the control and influence of TDP chief N Chandrababu Naidu.
She referred to the death of NTR's youngest daughter Umamaheswari, the NTR's widow said that the family had been facing severe loss and damage ever since the family members went into the complete control of Chandrababu Naidu.
She said that Naidu's power hunger had started with the death of NTR, who was thrown out of power by Naidu.
Lakshmi Parvathi also said that NTR family members, including Daggubati Venkateswara Rao and Purandheswari and Nandamuri Harikrishna were betrayed by Chandrababu Naidu.
She suspected the hand of Chandrababu Naidu in the death of Umamaheswari and sought to advise the family members to come out of the clutches of Naidu.
She further said that Chandrababu Naidu had used Hari Krishna's daughter Suhashini and Junior NTR as tissue papers for his own political advantage.
Lakshmi Parvathi made an appeal to the NTR family members to realise that the Nara family had cast shadow on the Nandamuri family.
She alleged that Naidu and his son Lokesh have reportedly harassed Umamaheswari over a property.
"I believe in this as I know what Chandrababu Naidu can do to anyone to reap political benefits," Lakshmi Parvathi said.