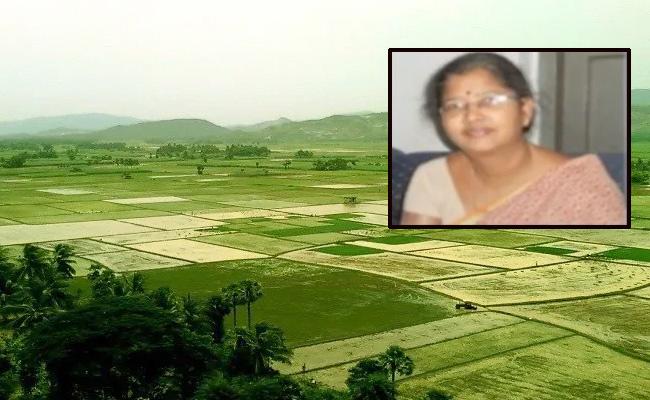 The Special Investigation Team (SIT) of the Andhra Pradesh Crime Investigation Department (CID), which has been probing into all angles in the illegal land dealings in Amaravati, the capital region of Andhra Pradesh, is learnt to have found a price catch.
The SIT on Wednesday night arrested deputy collector Kanikella Madhuri who had worked in the office of Andhra Pradesh Capital Region Development Authority (APCRDA) from her residence in Vijayawada.
Madhuri, presently working as deputy collector at Rayapudi, was produced before Mangalagiri Junior Additional Civil Judge VVSS Lakshmi who remanded Madhuri for 14-day judicial custody. She was shifted to Gungur prison.
The SIT authorities are learnt to have found in their investigation that Madhuri has been facing allegations of registering 3.20 acres of disputed land and causing a loss of Rs 6 crore to the state exchequer.
During her stint in Rayapudi, she reportedly registered 10 plots of the total size of 3,880 square yards at Nekkallu village in the name of Ravela Gopalakrishna, besides paying him Rs 5.26 lakhs towards farm land lease amount even though he was not eligible for it.
Ravela Gopalakrishna, a follower of former TDP MLA Sravan Kumar, was already arrested in the case. The SIT team found out that the two connived to create fake documents to cover up this land scam.