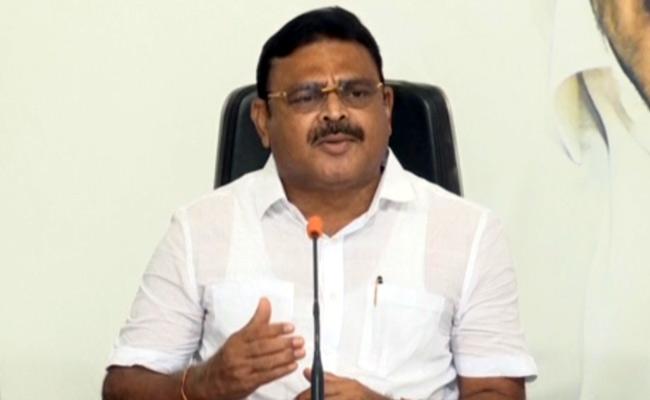 Senior YSR Congress party leader and Andhra Pradesh irrigation minister Ambati Rambabu on Wednesday gave an ultimatum of sorts to Kapu community to choose between a credible leader like chief minister Y S Jagan Mohan Reddy or an inconsistent leader like Pawan Kalyan.
Reacting strongly to the statements by Kapu community leaders in support of Pawan, Ambati said Pawan lacked brains and knowledge to do politics.
"Let Kapus decide whether they would sail with Jagan who has been doing social justice or Pawan Kalyan who is acting like a stooge of Telugu Desam Party president N Chandrababu Naidu," he said.
Referring to Pawan's statement that he would not allow Jagan to come to power for a second successive term, the YSRC minister asked what the Jana Sena chief was thinking about himself.
"Does he think he is such a great leader to dictate the people's mandate?" he asked.
He alleged that Pawan Kalyan and Chandrababu Naidu were cheating the people of Kapu community.
"It is unfortunate that these Kapu leaders are running after a mad fellow, who is dancing to the tune of Naidu. If they want, let them act like servants for Chandrababu Naidu," he said angrily.
Ambati said Pawan, who could not win even a single seat, was making allegations against him.
"You can go and prostrate before Naidu, but if you make any comments against me, I will not tolerate. He wants to confine Kapus to the backyard of Chandrababu Naidu," he alleged.