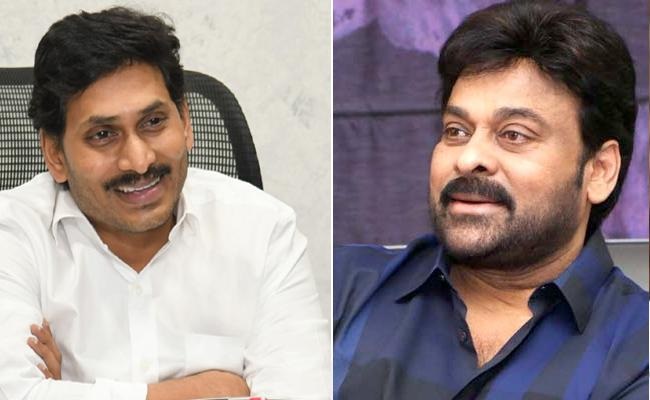 Mega Star Chiranjeevi is meeting Andhra Pradesh Chief Minister YS Jagan Mohan Reddy today for a lunch meeting.
It is confirmed and Chiranjeevi going to Amaravathi today at 9 AM. The meeting is on the issue of ticket prices and to arrive at an amicable solution which can be mutually beneficial for both the government and the film industry.
Just a couple of days ago director Ram Gopal Varma was invited by Perni Nani, the Minister of Cinematography to discuss the same issue and also took the inputs given by him. It was also said that the inputs will be shared with the special committee as well.
Now Chiranjeevi was given the appointment by the Chief Minister to understand the woes of the film industry.
This clearly gives an impression that Chiranjeevi is regarded as the elderly representative, by the government of AP, who can cordially discuss and put forth the issues to be solved on behalf of the film producers, distributors and exhibitors.