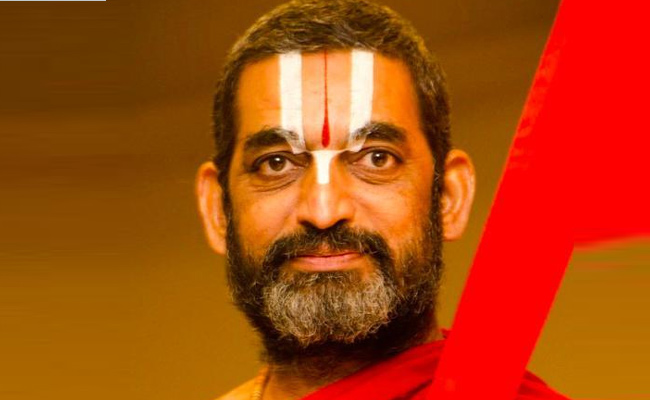 Popular Vaishnavaite seer Sri Tridandi Srimannarayana Ramanuja Chinna Jeeyar Swamy, who the other day came to the defence of CM Jagan with regard to signing the declaration in Tirumala temple, has given the latter a piece of advice.
Chinna Jeeyar Swamy, who came to Simhachalam temple on Thursday, said the chief minister should take steps to protect the temple properties and prevent attacks on Hindu religious places.
"Any destruction of temple properties by anybody is detrimental not only to the Hinduism but also to the entire country," he said.
He said whoever had indulged in attacks on temples should be given stringent punishment and such activities should be crushed with iron hand.
"The chief minister should see that such incidents of attacks on temple do not recur," Jeeyar swamy said.
He also asked the Jagan government to take up developmental works in Simhachalam temple and protect the sanctity of the temple.
It may be mentioned that Chinna Jeeyar Swamy came in defence of Jagan during the recent Tirumala controversy.
"Whatever Jagan does, he does it with a clean heart and good intentions. His visit to Tirumala would enhance the sanctity of Hinduism. He has conducted well during his visit to the temple," he said.
Jeeyar went on to say that Lord Venkateshwara of Tirumala would allow only his staunch devotees into the temple.
"As such, Jagan's visit has only done good for the Hinduism. Keep faith in the Lord Venkateshwara, you will get only good things in your life," Chinna Jeeyar said.