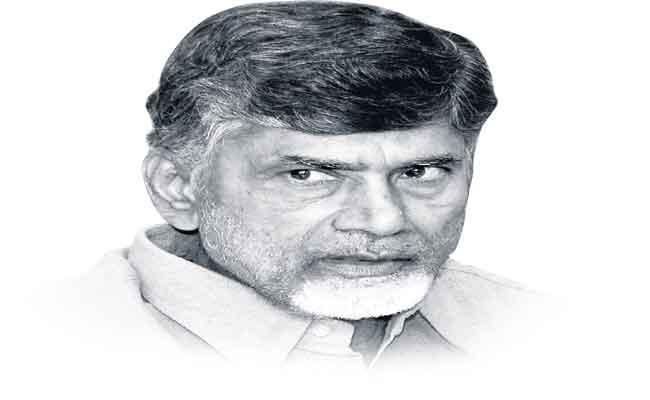 The word Vennupotu is made synonymous to Chandrababu Naidu by the media. Even Narendra Modi campaigned in Andhra Pradesh reminding people about how Chandrababu backstabbed his father in law NTR. Of course, Modi also experienced the pain of CBN's backstabbing just before the 2019 elections.
CBN is known for many backstabs in his entire political career. Daggubati Venkateswara Rao, his co-brother was the first one to taste the blow of CBN in his family after NTR.
Jayaprada was also politically used and thrown by him. Lakshmi Parvathi, Renuka Choudary, Motkupalli Narasimhulu, Revanth Reddy..the list of CBN's backstabbing victims goes long. At last, he is also known for house arresting his own brother with the iron chains.
Almost all the victims cursed CBN with ill fate and defeats in his career.
Even the leaders of other states, Chief Ministers and party heads also keep Chandrababu at a distance knowing his backstabbing politics.
The latest in the CBN's backstabbing list is Raghurama Krishnam Raju. He was under the spell of Chandrababu and got encouraged a lot to verbally attack the government as a rebel MP. Now Mr Raju is arrested and Chandrababu is fine just by releasing a condemning press note.
There are many chances for Mr Raju to get the bail. But he has to serve the remand at least for a few days. There is no one to support him other than two TV channels and a minority section of people (based on the latest elections results) who support TDP.
The pity is that the Kshatriya Community leaders also declared that they are disowning Raghurama Krishnam Raju in this arrest episode. No group is supporting him now. He is facing a mental boycott from many Kshatriyas.
That's the result of believing in Chandrababu Naidu.
Click Here for Latest Direct-to-OTT Releases (List Updates Daily)