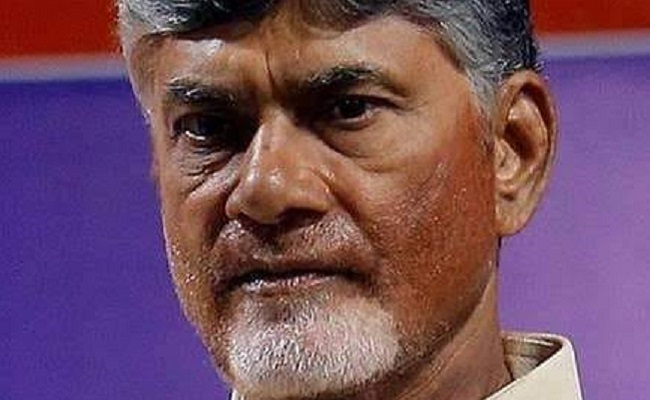 TDP Chief Chandrababu Naidu is known for claiming credit for many things on the face of the earth. Whenever he finds an interesting thing, he claims the credit irrespective of the reality and logic behind his argument. He is so infectious that his close aides and sympathizers love to believe all his false claims and propagate.
There are several jokes doing rounds in the social media about his "I've done it" attitude but 'the father of Lokesh Babu' never stops claiming despite thousands of trolls and memes.
Whenever he lands in Shamshabad Airport, he says that he is the person behind it. GMR Constructions is the entity behind the airport and the airport construction was done in the Late. YSR's regime. It was YSR who made it possible.
Whenever Babu travels by ORR in Hyderabad, he claims that it is his brainchild but ORR was built during YSR's rule.
Not just these two, he always claims that he is the mastermind of HITEC city Cybertowers building but it was former CM N. Janardhana Reddy who laid the foundation for the building.
Babu confidently says that he never gives importance to caste and he never encourages caste politics. But we can find a popular actor cum TDP leader of his community owning several lands in the vicinity of HITEC city. For every five hundred meters we can find his real estate venture around the Hitech city area. He is a popular celebrity so people know about it. What about other leaders belonging to his community owning lands in the same area? People don't know their names so they are not aware of them. But still, Babu claims blindly that he is against caste nepotism.
He always says that he is a very genuine and non-corrupted person in Indian politics. He always claims himself to be a 'nippu' (Fire). But he conveniently ignores the vote for note case and the most popular one-liner in the history of Telugu politics 'He briefed me'.
Even after being caught in the wide open, no other leader can project as a non-corrupted leader other than Babu.
He is also saying that Amaravati is the capital of angels and comparing Guntur district's Amaravati with the same.
He doesn't know the fact that the mythological city Amaravati has nothing to do with this Amaravati.
Moreover, there are several Amaravatis in India. There is an Amaravati district in Maharashtra from where actress Navneet Kaur was elected as an MP. These Amaravatis have nothing to do with Heaven's capital Amaravati, as mentioned in mythological books. Rather than developing the capital, he is giving false hopes and a false sense of pride. It is nothing but fooling the people.
There may three reasons why Babu is doing these things.
1. He started thinking like Srinu Vaitla's movie character(Brahmanandam in Ready) where he is under an illusion that the entire world is running because of his imagination .
2. He started believing that people will believe him and his lies with continuous yellow propaganda. But the truth is completely opposite and people are not believing them. They know the facts and they are cross-checking everything before they believe.
3. He is thinking people as fools. The reason is he caught red handedly in the 'Vote for Note' case. Even after 'briefing' clearly on video, he claims himself to be 'nippu'. That shows he is clearly underestimating the intelligence of the people.
Many people dreamt of marrying Aishwarya Rai. A couple of Bollywood heroes also had such dreams in the past. But ultimately they couldn't realize their dream. We all know that she is the wife of Mr. Abhishek Bachchan. We should know and accept the reality that she is Mrs. Bachchan now.
Babu should know he might have dreamt of many things and he might have wished to do several things. But ultimately he should accept the hard reality that someone is already credited for those deeds. He shouldn't claim them shamelessly.
Recently a guy named Sunisith to whom the social media has given the title "Sacrificing Star" claimed that he married a Tollywood star, Mahesh Babu ditched him to grab his role in a film and many more. People laughed at him and trolled him for his unbelievable claim.
After listening to all his claims, it looks Chandrababu is no different from Sunisith.
Manoj Krishna Iragavarapu, Boston