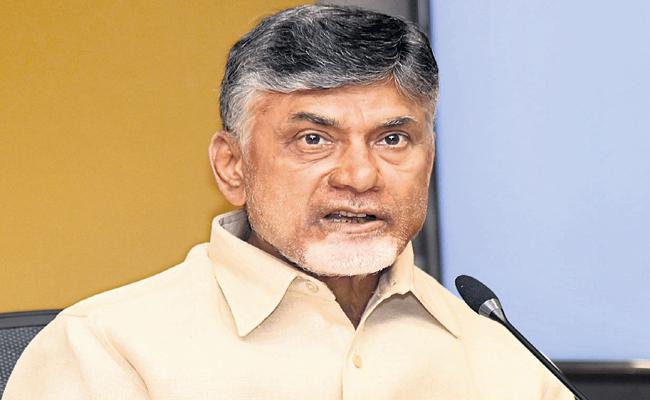 Chandrababu Naidu has made an allegation on YS Jagan Mohan Reddy that he did not tell about three capitals before elections.
Well, there is a popular saying that when you point your finger at someone, four fingers of you are pointing at you. Chandrababu, even after his 40 years of experience fails to understand this basic thing.
He must be thinking all the time that people forget the past. Did Chandrababu tell that he will make Amaravathi as capital before the 2014 elections?
He never said that he will take AIIMS to Managalagiri and also divert the IT companies from Vizag to Amaravathi. But he did everything as per his whims and fancies.
He wanted to do the biggest real estate business ever in a legal way. But curtains are now down for his dreams.
Babu has poked the peaceful farmers by igniting their minds with real estate desires. Now the despair doesn't change their lifestyle anyway. They can happily do their farming and at the same time enjoy the status of being in one of the three capitals.
At the same time, such happiness is extended to the farmers of Vizag and Kurnool region as well. Then why to worry? Had Chandrababu wanted to be the Chief Minister only for Amaravathi and not the rest of AP?
Moreover the three capital proposal is not something conceived by YS Jagan Mohan Reddy all by himself. It was an age-old appeal from Rayalaseema and Uttarandhra people which was part of the Lok Satta manifesto during 2014 elections. Jagan has materialized it and done justice for all the three areas of AP.
If Chandrababu is truly worrying about this happening, then he should have the guts to resign and call for reelection. He cannot do that. He knows what will happen if he attempts that political suicide.
(The author is a senior journalist. Views are personal)