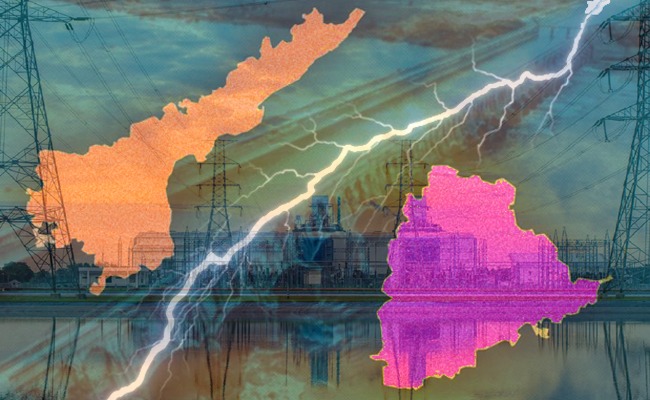 The issuance of a gazette notification by the Union Jal Sakthi ministry late on Thursday night, taking complete control over 107 major and medium irrigation projects on Krishna and Godavari rivers in both the Telugu states – Telangana and Andhra Pradesh, has triggered a major debate in the political and media circles.
The notification, which comes into effect from October 14, follows a series of letters written by the Y S Jagan Mohan Reddy government in Andhra Pradesh to Prime Minister Narendra Modi, Union Jal Sakthi minister Gajendra Singh Shekhawat and others, besides filing a petition in the Supreme Court.
The Andhra Pradesh government might be under the impression that the Centre's decision would restrict the Telangana government from going ahead with the lift irrigation projects and also the deployment of Central Industrial Security Forces (CISF) at the project sites would prevent Telangana from drawing excess water in the name of hydel power generation.
But analysts say the decision would have serious implications on the irrigation requirements of not just Telangana but even Andhra Pradesh.
Both the governments will lose their powers on the operation and maintenance of all the projects – both the existing and ongoing projects.
Both the states will have no bargaining power and have to beg the centre for water releases for irrigation and power generation, whenever they require, since all the projects and its components like overhead works (barrages, dams, reservoirs, regulating structures), part of canal network and transmission lines come into the purview of the centre.
The Krishna and Godavari river management boards, will have complete control over these structures and hold powers to regulate the supply of water and power generated from the projects.
The notification clearly said all the ongoing works on unapproved projects in both the states should be stopped immediately until they are appraised and approved in accordance with the decisions taken by the apex council.
"Within six months, both governments should complete the unapproved projects appraised and approved failing which the ongoing unapproved projects shall cease to operate," the notification said.
The Jal Shakti ministry said if there is any dispute arises as to whether the KRMB has jurisdiction under sub-section (1) of section 87 of the said AP Reorganisation Act over any project referred thereto, the same shall be referred to the Centre and its decision would be final.
So, both the state governments are confined to construction of projects as per their requirements only after taking due approvals from the centre and after the construction, they should hand over the projects to the Krishna and Godavari river management boards.
What is worse, even the powers to call for and approval of tenders of various project works would also be done by the Centre. So, who is going to be at loss now?