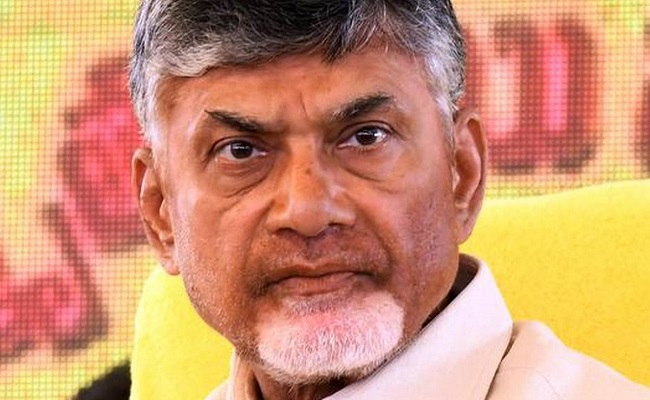 Who can forget Trivikram Srinivas's "Athadu"? After creating tsunami in theatres in 2006 it has been hitting the small screen from more than a decade. We need to recall the climax scene for an analogy.
Sonu Sood points the gun to the head of Mahesh Babu with a smile and triggers it. But the bullet backfires and digs into the head of Sonu Sood. The gun malfunctions and kills Sonu as a stone gets stuck in its barrel.
Now, Chandrababu's gun seems to be malfunctioning due to rust. Whenever the Court gives any decree against YS Jagan, majority people are firmly believing that CBN is managing the system in his style. This is bringing a kind of sympathy wave for YS Jagan.
Now the issue is not anything about politics. It is about the life of future students. When the government of AP has decided to go ahead with complete English medium education, the Court's decree is disappointing.
Now the government will go ahead taking the opinions of all the parents of the state to give their opinion on this. What will happen? All the parents of students opt for English medium.
Many of the poor government students are not being given the privilege of education in English medium.
Consequently, they are not being able to match with the competition in today's world. Their confidence levels are also being killed with forced Telugu medium.
There are many Telugu scholars who had their total education in English medium. Telugu as a second language is a must and the government is not saying anything about it. Killing the opportunities of the deserving underprivileged is a bigger sin than anything else.
This decision of the court will backlash and hits on the tyre of TDP cycle which is already punctured. So, hope CBN stops aiming his rusted gun at Jagan and kill himself.