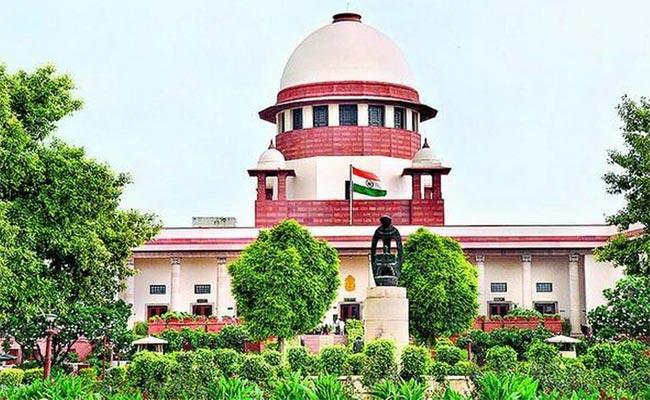 The Supreme Court on Thursday rejected the plea to deregister political partie that fail to implement election promises after coming to power.
A bench comprising Chief Justice of India N V Ramana and justice Krishna Murari said entertaining any petition seeking to register parties that don't implement the promises made to the people after coming to power was against the principles of democracy and cannot be permitted.
The bench, however, said it would examine the issue of political parties promising freebies before elections.
It was hearing a public interest litigation petition filed by BJP leader Ashwini Kumar Upadhyay, seeking directions to the Centre and the Election Commission to take steps to regulate poll manifestos of political parties and to make parties accountable for promises made in such manifestos.
"I do not want to enter the area of deregistering political parties as its an undemocratic arena. We are a democracy after all," the CJI remarked.
Solicitor General Tushar Mehta, representing the Central government, said that freebies by political parties need to be regulated and the Supreme Court can step in and lay down something until the legislature frame a law in this regard.
He said the Centre proposed to set up a committee - beneficiaries, secretary of the Central government, secretaries of state governments, representatives of each political party, representative of Niti Aayog, RBI, Finance Commission, National Tax Payers Association, one who supports freebies, industry and stressed sectors.
Senior Counsel Kapil Sibal said that the case involves a complicated issue which can be decided only based on solid data.
"I have an employee who works and yesterday she had no money to travel by metro. I gave her money and then she told me she takes a free bus. It is free for women. Is it a freebie?" Sibal asked.
CJI Ramana then narrated how freebies can also lead to illegalities being legalised.
"My father-in-law is an agriculturist and the government had said no (free) power connection to the agriculturist or land holders. He asked me if I can file a writ, but I told him it was a policy decision," he recalled.
"One day the irregular connection was regularised and his was not. I cannot touch a brick in my house as it violates sanction plan and the other bungalows are raising floors and next day all of its regularised. So wrong doers are approved and law abiding people are punished," the CJI said.
He said loss of money to exchequer and welfare of people have to be balanced.
"That is why this debate and there must be someone who can put their vision and thoughts. Please submit something before my retirement," the CJI added.
The case will be considered again on August 17.