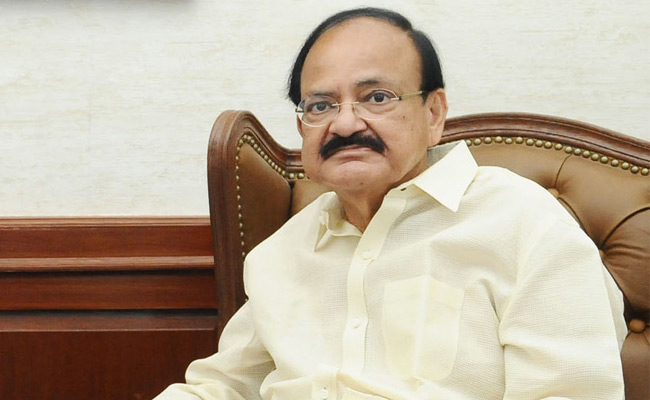 In another one week, Vice President of India M Venkaiah Naidu will be stepping down from his office. He will be completing his term on August 10 and the Narendra Modi government has arranged a special farewell function for Venkaiah on August 8.
Venkaiah will be vacating his Vice President's bungalow on August 9 itself and moving to the quarters at No. 1, Tyagaraj Marg in New Delhi on the same day. The new building has been spruced up to enable Venkaiah to stay for the rest of his life.
However, the latest reports from New Delhi indicate that the Bharatiya Janata Party leadership is seriously thinking of using the services of Venkaiah in the coming years, in the wake of his contribution to the party and the country in the last five decades.
But having served the position of Vice-President of India, one wonders whether Venkaiah would return to the party fold to play an active role. Any position that is offered to him at this stage will be inferior compared to the position he had held so far.
However, the Rashtriya Swayam Sevak Sangh is learnt to have recommended to the party leadership – particularly Prime Minister Narendra Modi, to make use of Venkaiah's services for some more years, as he is still 73 years old and very active.
Reports from New Delhi said though there is no precedent of a Vice President of India returning to party activities, there is no restriction on that either, provided one is interested.
Since Venkaiah has wide connections with the party down South, he might be of immense use to the party in working out strategies, especially since the party is trying to make inroads into the south. But in what position he will be placed and whether he will accept the same is yet to be known.
At the same time, there is a talk that Venkaiah might be offered the post of an ambassador to any prominent country, which is more respectable and dignified for his stature.
It will be interesting to see what he is going to be after August 10.