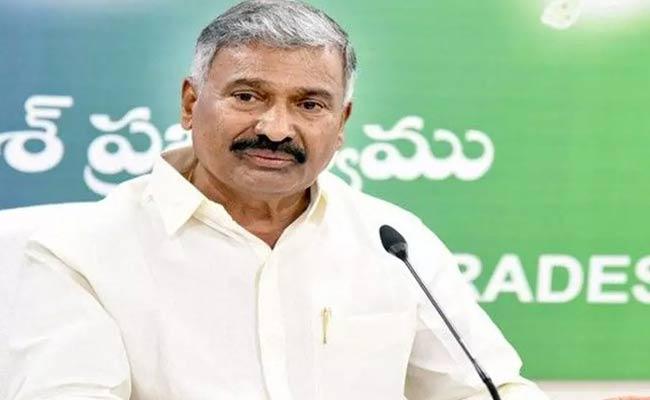 For some strange reasons, there have been rumours in the social media and even in some sections of mainstream media that popular Tamil actor Vishal will contest on the YSR Congress party ticket in the next assembly elections from Kuppam assembly constituency in Chittoor district in Andhra Pradesh.
According to these rumours, Vishal, originally a Telugu man from Reddy community, was chosen by YSRC president and chief minsier Y S Jagan Mohan Reddy to fight against Telugu Desam Party president and former chief minister N Chandrababu Naidu.
Vishal, whose father Krishna Reddy has roots in Kuppam area bordering Tamil Nadu, is a popular hero in Tamil films and is equally popular in Chittoor district where Tamil films are a hit.
Moreover, Vishal disclosed several times that he is a hardcore fan of Jagan and met the chief minister a couple of times. Perhaps, this was the reason why the rumours has surfaced from unknown sources.
However, the YSRC gave clarification on these rumours on Thursday.
Senior party leader and state power minister Peddireddy Ramachandra Reddy and his son P Mithun Reddy, MP from Rajampet, made it clear that Vishal won't contest on the YSRC ticket from Kuppam.
Peddireddy said K R J Bharat, son of former YSRC leader and retired bureaucrat late K Chandramoul, would be the party candidate from Kuppam. Presently, Bharat is an MLC and has been in-charge of the party in Kuppam.
"Bharat will contest the assembly polls from Kuppam. This is 100 percent fact. So, there is no need for any speculation and any confusion among the cadres. He has been striving hard to strengthen the YSRC in Kuppam and defeat Naidu in the next elections," Mithun Reddy said.
Bharat played a major role in the victory of the YSRC in the local body elections and municipal elections. The people have total confidence in Bharat, the YSRC MP said, adding that even in the party plenary at Kuppam, Bharat played a big role in making it a success.