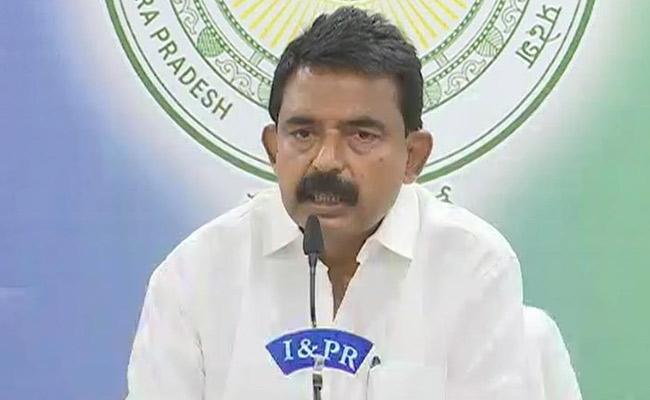 Within minutes of the Nandamuri family led by senior actor and Telugu Desam Party legislator from Hindupur Nandamuri Balakrishna coming to the defence of party president and former Andhra Pradesh chief minister N Chandrababu Naidu, the YSR Congress party shot back at them.
Senior YSRCP leader and state information minister Perni Venkatramaiah alias Nani described Friday as the black day in the history of state politics, as the TDP president stooped down to politicise even an assembly debate.
"It is disgusting that Naidu indulged in such blatant lies to gain political mileage," he said.
He clarified that there was no reference whatsoever of Chandrababu Naidu's wife Bhuvaneshwari in the state assembly at all.
"Let the Nandamuri family go through the entire assembly records and find out whether anybody had taken her name at all. Even the TDP members recorded the whole episode in their mobile phones. Let them also go through their mobile phone records," he said.
Nani said Naidu had enacted a big drama in a pre-planned manner only to divert the discussion on agriculture.
"He has concocted a story on something which did not happen in the assembly at all and is trying to make everybody believe that. It shows how much Naidu had degraded himself in politics," the minister said.
Describing Balakrishna as an innocent person, Nani said it was unfortunate that he was believing Naidu's words.
"Naidu has poisoned everybody's minds, including the own children of NTR. He made them believe that the YSRC had abused Bhuvaneshwari, which was not a fact," he said.
He also appealed to BJP national general secretary and NTR's daughter Daggubati Purandeshwari not to believe Naidu's words as nobody had talked anything bad about Bhuvaneshwari.
"We all have wives, mothers and sisters. Nobody would speak bad about a woman. But it is not correct to politically exploit an incident which never took place at all. Nobody should believe Naidu's tearful drama," Nani added.