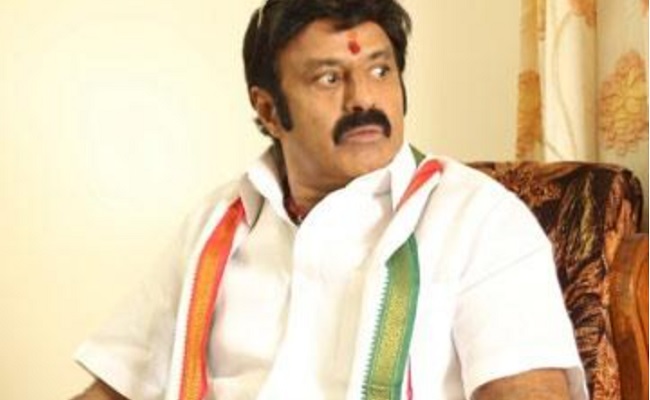 Senior Tollywood actor and Telugu Desam Party legislator from Hindupur Nandamuri Balakrishna is known for roaring at his political opponents, but more often than not, his roar always turn into a whimper.
Balakrishna has been representing Hindupur assembly constituency in Anantapur for the last two terms.
The people of the constituency had voted for him, not because he is a great leader, but because he is the son of legendary actor and former chief minister N T Rama Rao, who represented this constituency three times.
Moreover, Hindupur has been the traditional bastion of the TDP since 1983. But in the last assembly elections in May 2019, this bastion has crumbled to some extent and Balakrishna managed to win the seat with thin margin, thanks to his father's goodwill.
Balakrishna never bothered to nurture the constituency even when the TDP was in power.
After the TDP lost power in 2019, he completely neglected it. Once in a while, he goes to Hindupur only to create controversies like slapping his fans or shouting at the party workers.
Recently, Balakrishna delivered punch dialogues saying he would soon hit the streets soon after the completion of Boyapati Srinu's film and show his real power. He announced that he would take up road shows not only in Hindupur, but also across the state.
Now that Balakrishna completed shooting for Boyapati's film Akhanda, everybody thought he would get back into active politics and dedicate his time to resurrect the TDP, which has been completely down.
But if he stands by his challenges, he will not be Balakrishna. Within days, he gave clarity as to what he would do.
He accepted two more films which would go on the sets very soon. So, he indicated that his first priority is only film industry, not politics.
This is a shock to TDP president N Chandrababu Naidu and his son Nara Lokesh, who have been struggling a lot to revive the party.
Naidu is not able to decide how to get back into the people – whether he has to do padayatra or cycle yatra or bus yatra to cover the entire state by the next elections.
But Balakrishna is least bothered about the party. He knows that the TDP, which was established by his father TDP in deep troubles and if it cannot come back to power in 2024, it would meet the same fate of the Congress in Andhra Pradesh.
Naturally, it is a matter of concern for NTR fans and the genuine workers who want the party to get back to its glory. But Balakrishna is no way concerned.
Though he often makes challenges and asks the party workers not to get disheartened, he does not get into action at all!
So, what is the fate of the TDP if crowd-pullers like Balakrishna are also ignoring the party?
The people would have definitely shown interest in attending the meetings of Balakrishna, who still has some filmy charisma, which is lacking in Naidu and Lokesh.
It will be interesting to see whether Balakrishna will step into action at least fo the future of his son-in-law!