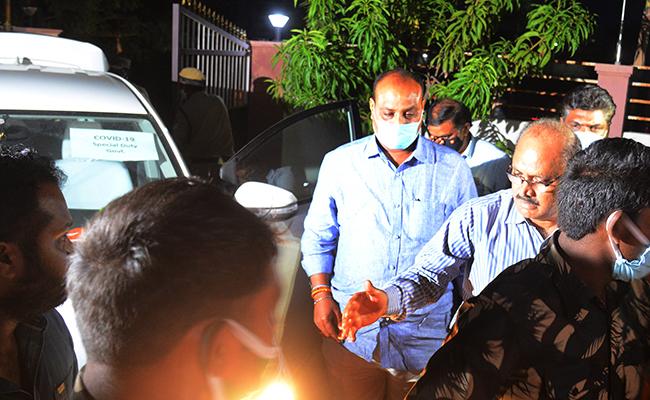 In yet another setback to former minister and senior TDP MLA Kinjarapu Atchen Naidu, the special court for ACB cases on Friday dismissed his fresh petition seeking bail in the sensational multi-crore ESI scam.
The ACB court which had deferred Atchen's bail petition filed a few days ago after the completion of his police custody on the pretext that all the court activities had come to a halt due to Coronavirus pandemic, took up the issue on Friday.
Atchen appealed to the court to grant him bail in view of his health condition as he had undergone surgery for his fissure problem.
However, the ACB authorities argued that the former minister was given complete treatment in the hospital and he was completely cured. As such, there was no need for bail.
After hearing the arguments of both the sides, the ACB court dismissed Atchen's bail petition.
The TDP legislator from Tekkali was discharged from the Guntur General Hospital on Wednesday and took him to Vijayawada sub-jail in an ambulance. He moved the high court challenging the ACB authorities' move to discharge him hurriedly.
The high court also heard the arguments on Friday on shifting Atchen back to the hospital. It reserved the judgement to Saturday.
Atchen was arrested in connection with multi-crore Employees' State Insurance scam that allegedly took place during the Telugu Desam Party regime in which he was the labour minister.
CLICK HERE!! For the In Depth Updates on all the OTT Content